Cleveland Institute of Music student ensemble wins $13,500 gold medal plus a number of engagements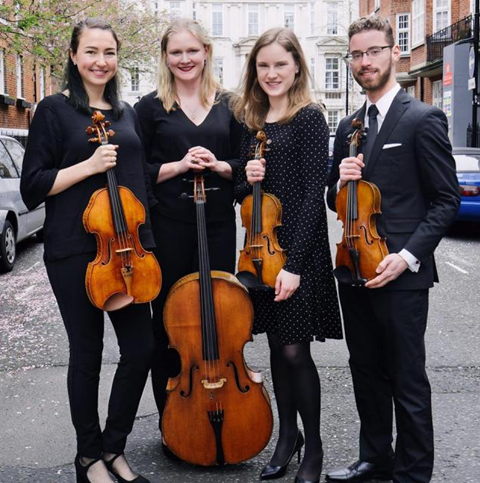 The 45th Annual Fischoff National Chamber Music Competition awarded its grand prize and the gold medal ($13,500) in the Senior String Division to the Callisto Quartet.
The quartet's members, Paul Aguilar (violin), Rachel Stenzel (violin), Eva Kennedy (viola), and Hannah Moses (cello), are students at the Cleveland Institute of Music.
Silver went to the Viano Quartet, based at the Colburn School, and bronze to the Thalea String Quartet from San Francisco.
The Donald Sinta Quartet captured the Gold Medal ($7,000) in the Senior Wind Division.
Both gold medal winning ensembles will participate in a US Midwest tour later this year, and the Callisto Quartet will be invited for a series of concerts at the Emilia Romagna Festival in Italy in 2019.
The gold medals in the Junior Division (for musicians 18 and under) went to the Kairos String Quartet, which recently also won the junior category of the M-Prize.
The Callisto Quartet, formed just two years ago, was awarded the Jeunesses Musicales Deutschland Prize at the 2018 Wigmore Hall International String Quartet Competition, and is the only American ensemble invited to the live rounds of this summer's Melbourne International Chamber Music Competition.