Seven string quartets and eight wind quintets compete this week in the second edition of the competition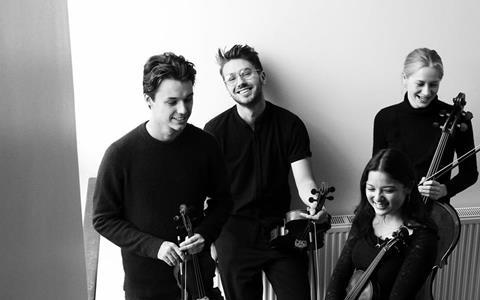 The second Carl Nielsen International Chamber Music Competition begins today in Copenhagen. Following pre-selection, the event opens with seven string quartets and eight wind quintets, and will proceed through three rounds with the finals on Saturday 19 October.
The participating quartets are:
Balourdet String Quartet, Houston
Gyldfeldt Quartett, Leipzig
Kleio Quartet, London
NOVO Quartet, Copenhagen
Quatuor Elmire, Paris
Selini Quartet, Vienna
Simply Quartet, Vienna
They compete for cash prizes, including a first prize of €15,000, and future engagements.
All rounds are being live streamed live on the competition website with a live blog and commentary by journalist and regular Strad contributor Andrew Mellor.
The competition jury is chaired by Alban Berg Quartet violinist Günter Pichler. The jurors are Asbjørn Nørgaard (violist, Danish String Quartet), Gunvor Sihm
(violinist, Nightingale String Quartet & Danish National Symphony Orchestra), Bjørg Lewis (cellist, Vertavo String Quartet), David Geber (former cellist of the American String Quartet, 1974-2002).
The winner of the quartet section of the inaugural competition in 2015 was the Arod Quartet, which went on to further competition success and featured on the cover of the February 2018 issue of The Strad.