Due to the ongoing COVID-19 crisis, the competition has been postponed to May 2021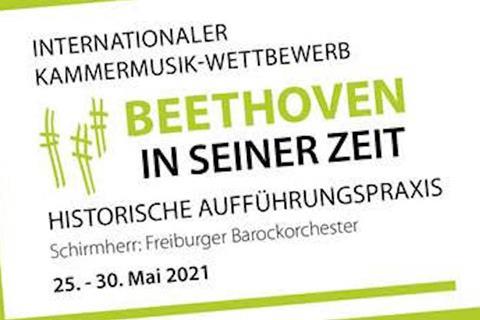 Due to the ongoing COVID-19 crisis, the international chamber music competition for historical performance practice 'Beethoven in his Time' - previously scheduled for 13-18 October - has been postponed to 25-30 May 2021.
The registration period for musicians of historical performance practice has been extended to 10 January 2021. Already submitted registrations remain valid, but can also be withdrawn or revised.
The first ever Beethoven competition in historical performance practice, 'Beethoven in our time' is open to violin and pianoforte, and cello and pianoforte duos, with a total cash prize fund of over € 30,000. Other prizes include a CD production and numerous concert engagements and special prizes.