Nicola Benedetti will replace Lisa Batiashvili, who is withdrawing due to illness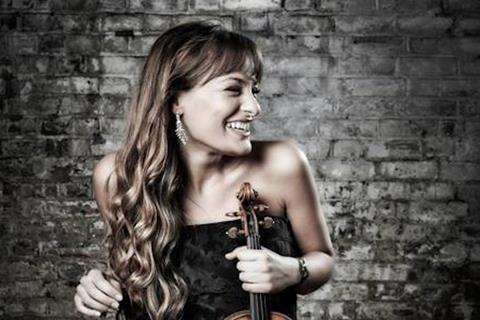 The team behind the BBC Proms has announced that Lisa Batiashvili is no longer able to appear at the Last Night of the Proms (taking place this Saturday 12 September) due to illness. She will be replaced by Nicola Benedetti , who joins the BBC Symphony Orchestra, Principal Guest Conductor Dalia Stasevska and soprano Golda Schultz.
As per the advertised programme, Nicola Benedetti will perform Vaughan Williams's The Lark Ascending. The Skylark (trad. arranged Stephan Konz) will no longer be performed.
Nicola Benedetti said: 'The BBC Proms is a phenomenon celebrated around the world, and it will be my honour to perform at the Last Night for the second time. The Lark Ascending was written shortly before Vaughan Williams enlisted in the First World War, and gives us sorrow, beauty and peace. Music can provide solace, and an opportunity to reflect and confront. I hope to communicate at least some of this for people during this difficult time.'
Read: Rule, Britannia! will now be sung at BBC Proms 2020
Read: Dalia Stasevska wrongly blamed for Rule, Britannia! decision, say sources close to her
Read: BBC Proms reveals full details of Last Night amid Rule, Britannia! controversy