The double bassist played his final concert with the orchestra on 30 December 2021 after 44 years of service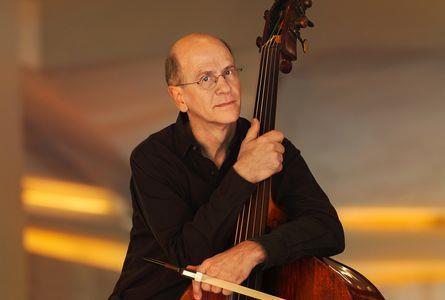 Double bass player Ulrich Wolff has retired from his position in the Berlin Philharmonic Orchestra. He joined the orchestra in 1978 at the age of 22 as the youngest member of the ensemble at the time.
Born in Wuppertal, Wolff began his initial musical studies on the violin, before taking up the double bass out of necessity for his hometown's chamber ensemble. He went on to study with Rainer Zepperitz at the Berlin University of the Arts. During studies in Heidelberg, he says, 'One of my teachers raved about the Berlin Philharmonic and won over me with a record of Beethoven's Eroica. Since then, my goal has been to join this orchestra'.
He was a member of the World Youth Orchestra from 1976, performing under the baton of Leonard Bernstein, before joining the Berlin Philharmonic Orchestra in 1978 under the direction of Herbert von Karajan. A hiatus between 1981 and 1985 took him to Baden-Württemberg, where he served as principal double bass in the Stuttgart Radio Symphony Orchestra.
Wolff has performed as a member of the Bayreuth Festival Orchestra and Ensemble Berlin, as well as exercising his passion for early music with Musica Antiqua Köln, Concerto Melante, Berlin Baroque Soloists and Freiburg Baroque Orchestra, often performing on violone and viola da gamba.