The Live from the Barbican series will continue after Easter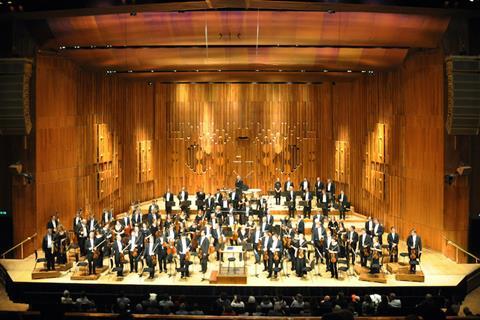 The Barbican Centre has announced that, due to the ongoing situation with COVID-19 and the current Government guidelines, all Barbican Hall concerts originally scheduled (as part of the 2020-21 season) at full audience capacity for the period between April and July 2021 will be cancelled or rescheduled. All remaining spring 2021 concerts until Easter have also been cancelled or postponed.
The Live from the Barbican concert series, which was devised last summer for livestreams and reduced audiences, will continue after Easter, including rescheduled dates from the postponed Live from the Barbican spring series. This will replace any previously announced concerts between April and July 2021. Full details for Live from the Barbican this summer will be announced in due course.
Read: London Symphony Orchestra to return to Barbican Hall
Read: Live music and audience to return to the Barbican
Read: Barbican announces plans to livestream concerts
As with the first edition in Autumn 2020, all concerts as part of Live from the Barbican in 2021 will be streamed live from the Barbican Hall on a pay-per-view basis, with live audiences in the hall according to the prevailing Government guidance.
The new summer concert programmes will include the Centre's resident and associate orchestras and ensembles as well as selected solo artists, from many different genres.
Everyone who has booked a ticket for any of the cancelled concerts between 25 March and 11 July 2021 is eligible for a full refund or ticket credit and will also be able to convert their ticket to a donation. This can be organised at: https://tickets.barbican.org.uk/refunds. The cancellation status of each concert can be checked via the corresponding event listing on the Barbican website at: https://www.barbican.org.uk/whats-on.