Full jury announced, including competition alumni Ray Chen, Joji Hattori and Ning Feng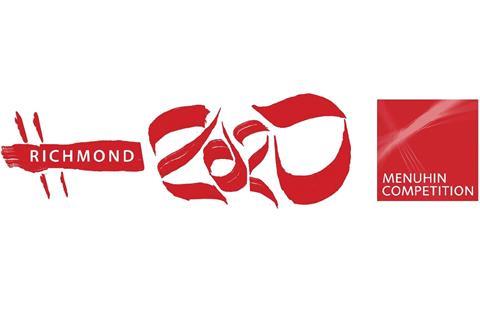 The next Menuhin Competition will be taking place in Richmond, Virginia, from 14 to 24 May 2020. It is the second US visit for the biennial competition, which takes place in a different location for each edition.
Founded by Yehudi Menuhin in 1983, the competition's Junior Division is open to violinists aged 15 and under, while its Senior Division is for ages 15 to 22. The previous event, in April 2018, took place in Geneva.
Applications for the 2020 comeption are open now until 31 October 2019.

The jury is chaired by Pamela Frank (chair) and Joji Hattori (vice-chair), and includes violinist Noah Bendix-Balgley, violinist Ray Chen, violinist and entrepreneur Aaron Dworkin, violinist Ning Feng, cellist Ralph Kirshbaum, pianist Anton Nel, and violinist Soyoung Yoon.
Pamela Frank commented: 'The Menuhin Competition is special for many reasons – it's an inspiring event because it's more like a festival than a "contest" and it's ultimately a celebration of the violin.'
Joji Hattori took part in three editions of the competition, including its first ever.
'In 1983, I participated in the Junior section of the very first Menuhin Competition as a 14-year old violinist,' he said. 'I came back twice as a Senior competitor, in 1987 to win the 4th Prize and in 1989 to win the 1st Prize. Without any doubt, I can say that the first two competitions were more important for my life than the one I won, because the experience at the preceding competitions helped me improve so much as a musician, to be able to win the competition later.
'This educational competition provides a unique international forum and meeting place for violinists of all ages and nationalities. What I particularly like about this event is the fact that all jurors have to give performances which are attended by the competitors. This sends out the message to the young musicians that in music, we all are colleagues facing the exact same challenge of trying to master one of the most beautiful but difficult instruments.'
Along with Hattori, alumni of the competition include Ray Chen, Tasmin Little, Ning Feng, Julia Fischer, Chad Hoopes, Nikolaj Szeps- Znaider and Stephen Waarts.