The online music competition will give 13 musicians the chance to perform at the Vienna Konzerthaus, to be recorded and broadcast by PBS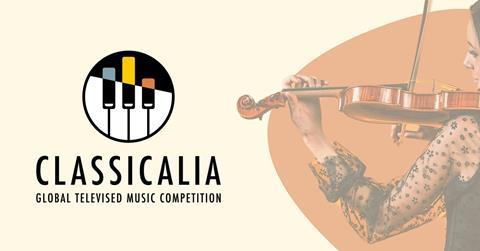 Applications are now open for the Classicalia Music Competition.
The competition will be held online via video submission, open to young instrumentalists in four categories: 11 years and under, 12-17 years, 18-25 years and 'Beyond the Score', which is open to soloists and duos of all ages and welcomes 'reimaginings of Western classical music'.
Three musicians from each category, plus an audience choice winner, will be selected to perform at the Great Hall of the Vienna Konzerthaus in Austria on 1 May 2022. Each winner will have the chance to perform with a symphony orchestra in the gala concert, which will be recorded and broadcast on PBS SoCal.
The Classicalia Music Competition came about during the pandemic, aiming to find and give a platform for talented young musicians all around the globe while guaranteeing 100% safety through the online format. Ella Porett, pianist, teacher, and co-founder of Classicalia states, 'Covid-19 stole a lot from young classical musicians… there has been a lot of extra time for practicing, but very few opportunities to practice many of the softer skills required to succeed. Auditioning, preparing for concerts, playing in front of an audience… these require a set of skills that need practice for any young musician. Missing out on these opportunities over the last year is going to have a big impact on the next generation of performers, and we wanted to do something to overcome that.'
Applications are open here until 11.59pm (EST) 1 November 2021. Applicants will receive written feedback from adjudicators to help further their musical education.
Read: Applications open for Manchester Collective's 2022 winter residency for string players
Read: Maria Ioudenitch wins 2021 Joseph Joachim International Violin Competition
Read: Ludwig Quandt: Life Lessons