Applications are now open to musicians on the brink of an orchestral career for a year-long immersive professional development programme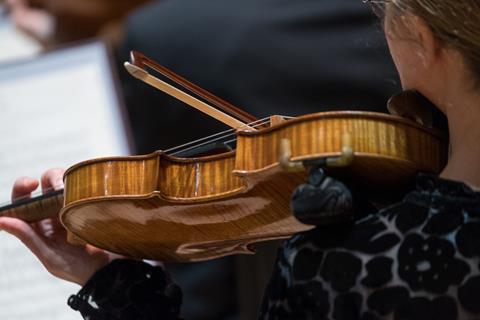 The Royal Liverpool Philharmonic Orchestra has announced the launch of the new Emerging Musicians Fellowship, the first of its kind in the north of England. Applications are now open for emerging professional orchestral musicians.
Four fellows will be chosen for the fellowship, one from each of the string, woodwind, brass and percussion sections. The string section will offer opportunities to only violin and viola. The immersive fellowship will run annually, starting at the beginning of the 2022-23 season.
Fellows will rehearse and perform with the orchestra as part of the regular season programme. Each fellow will receive a training package including instrument lessons and developmental sessions during their residencies and will be mentored by an orchestral musician. They will have the opportunity to rehearse and perform within chamber ensembles, and will also have access the orchestra's musicians performance and wellbeing programme, which includes physiotherapy, injury prevention screening, audiology, and performance psychology.
Educational and community outreach will be at the core of the fellowship programme, with fellows participating in learning programmes such as In Harmony Liverpool, a music and mental health programme with NHS partners, and Liverpool Philharmonic Youth Company. Fellows will perform in children and family specific concerts, and will work closely with the orchestra's emerging composers.
The fellows will receive a bursary of £2000 and the opportunity for an exit audition at the culmination of the programme, with the chance to secure future professional engagments with the orchestra.
More information regarding application can be found here. Applications close on 26 January 2022.
Read: 'I want to create a community where lifelong friendships are formed' - Domingo Hindoyan
Read: Positive audition preparation outcomes – even when you don't get the job
Read: The ideal candidate: Preparing for orchestral auditions