The German-American double bassist will begin his new role in October 2021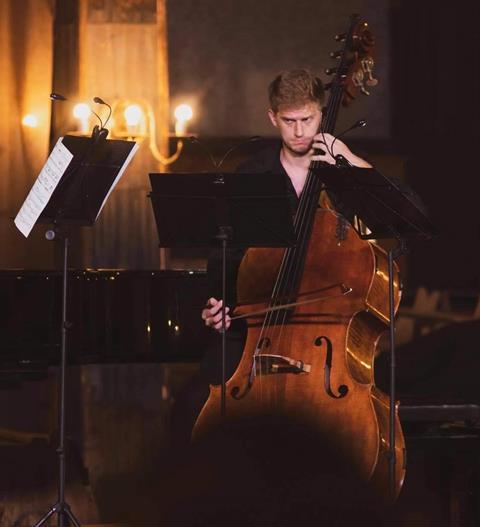 Alexander Edelmann has been appointed principal double bass of the Israel Philharmonic Orchestra. He will begin his new role in October this year.
In a post on Instagram, the German-American double bassist stated he was looking forward to 'Tons of amazing orchestral repertoire to explore, Hebrew to learn, and food to eat; I can't wait to play with this great band!'
Edelmann began studying the double bass at the age of 13, going on to complete his bachelors degree from Boston University. In 2016 he graduated from Hochschule für Musik 'Hanns Eisler' in Berlin, where he studied with the principal double bass of the Berlin Philharmonic, Matthew McDonald. He has has performed as a guest with numerous ensembles, including the Berlin Philharmonic, Mahler Chamber Orchestra, Deutsche Kammerphilharmonie Bremen and Helsinki Philharmonic.
Read: Winners announced at ISB Double Bass Competition
Read: Joel Quarrington retires from National Arts Centre Orchestra
Read: Leon Bosch: Life Lessons