Violinist Guido Felipe Sant'Anna from Brazil wins the €20,000 prize and concert and recording opportunities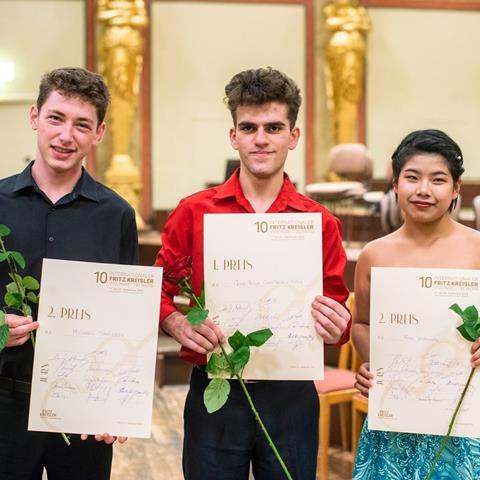 Read more news articles here
The 17-year-old Brazilian violinist Guido Felipe Sant'Anna has won the Fritz Kreisler International Violin Competition's tenth edition, the finals of which took place on 25 September at the Musikverein in Vienna, Austria. Sant'Anna wins €20,000 and several concert engagements with orchestras such as the Lithuanian National Symphony Orchestra, Lithuanian Chamber Orchestra and Orchestra Sinfonica Siciliana. The Nizhny Novgorod State Philharmonic Society and World Culture Networks will also offer the winner concert engagements. Sant'Anna will also have the opportunity to record with Naxos and perform with the Vienna Philharmonic Orchestra.
The Brazilian violinist has performed as a soloist in orchestras throughout Brazil, and in 2018 was the first South American to compete in the Menuhin Competition, where he won sixth prize, the audience award and chamber music prize. He has been part of the Perlman Music Programme, and currently studies with Elisa Fukuda.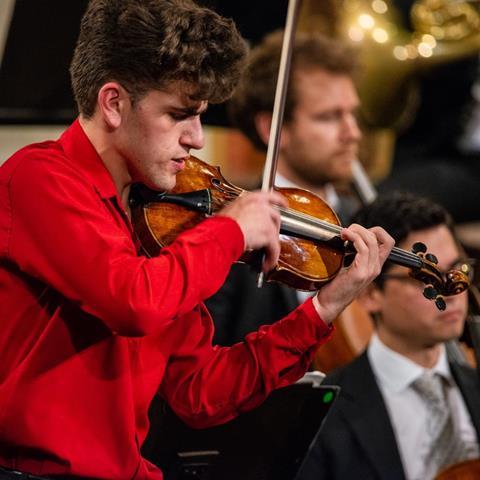 Second prize was awarded to two violinists, Michael Shaham, 19, from Israel, and Rino Yoshimoto, 19, from Japan. They will each receive €15,000. No third prize was awarded. Fourth prize went to Raphael Nussbaumer, 16, from Switzerland, fifth prize to Amira Abouzahra, 16, from Germany, and sixth prize to Elli Choi, 21, from the US. They received €7,000, €6,000 and €5,000 respectively. €2,500 was also awarded to Seina Matsuoka, Daniel Kogan and Leonid Zhelezny, while €1,500 went to Zalatel Černoš Rok, Kingston Ho and Julian Walder.
The 2022 jury was headed by Jean-Jacques Kantarow, and also included violinists Igor Gruppman, Fanny Clamagirand, Mario Hossen, Sergey Khachatryan, Ernst Kovacic, Sergej Krylov, Benjamin Schmid, Dmitry Sitkovetsky, Ingolf Turban, and Tianwa Yang. For the final, the jury was joined by concert director Matthias Naske, music critic Gert Korentschnig, artists' manager Mark Stephan Buhl, and violinists Albena Danailowa, Daniel Froschauer and Valeriy Vorona.