The Carl Nielsen International Competition is well underway in Odense, Denmark, with competitions taking place in violin, flute and clarinet disciplines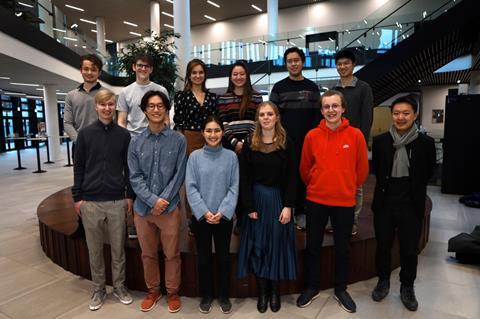 The following violinists have been selected to take part in the second round of the Carl Nielsen International Violin Competition:
Hans Christian Aavik (23, Estonia)
Ava Bahari (25, Sweden)
Kingston Ho (20, United States)
Sarah Jégou-Sageman (23, France)
Lorenz Karls (20, Austria)
Eun Che Kim (24, South Korea)
Bohdan Luts (17, Ukraine)
Jason Moon (22, United States)
Elias David Moncado (21, Germany)
Alexey Stychkin (21, Russia)
Karen Su (23, United States)
Chaofan Wang (21, China)
The decision follows the first round performances held on 2 and 3 April. Contestants were judged blind on solo Bach and a contrasting solo piece, followed by a slow movement by Beethoven and a virtuosic piece with piano accompaniment.
The second round will be held on Monday 4 April where participants will be required to perform the contemporary piece Maze for violin solo by Jesper Koch, as well as a 25-minute programme of free choice. Six contestants will be chosen to take part in the semifinal round on Wednesday 6 April. They will perform a Mozart concerto with orchestra, as well as a solo encore of five minutes.
The 2022 violin jury consists of Noah Bendix-Balgley, Eugen Tichindeleanu, Albena Danailova, Tasmin Little, Judith Van Eeckhout, Mark Williams and Baiba Skride.
First prize winner will receive a prize package including a cash prize of €12,000, a recording deal with Orchid Classics and Odense Symphony Orchestra worth €13,000 and solo engagement with top Nordic orchestras. The final violin rounds will be held on Friday 8 April and Sunday 10 April.
The winners of the 2019 competition were violinist Johan Dalene, flautist Joséphine Olech and clarinettist Blaz Sparovec.