The competition for young cellists up to 21 years of age was held from 19 to 24 April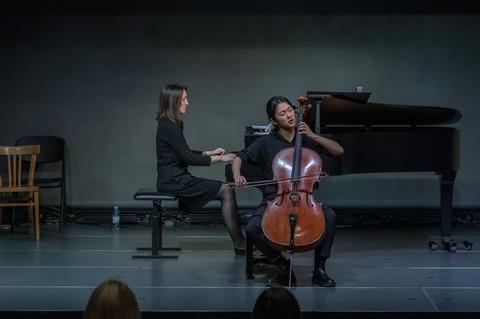 The Croatian city of Šibenik hosted the 13th edition of the Janigro Junior International Cello Competition last week. Open to young cellists up to 21 years of age, the participants were divided into six categories of different ages.
The winner of the highest category (up to 21 years of age) was Jiayi Liu (19, China), who won a cash prize of €1000, as well as performance with the Zagreb Philarmonic Orchestra. Second prize of €700 and the Zadar Chamber Orchestra award went to Luka Galuf of Croatia, while Hungarian cellist Boglárka Forgó took third prize of €300, plus a cello bow.
Georgian-German cellist Anna Meipariani was declared the absolute winner of the competition. The 14-year-old won the third category for cellists aged up to 15 years of age and took home €300, as well as the Global Music Partnership Award, Klassik Konstanz award, Zagreb Soloists award and A-Case award.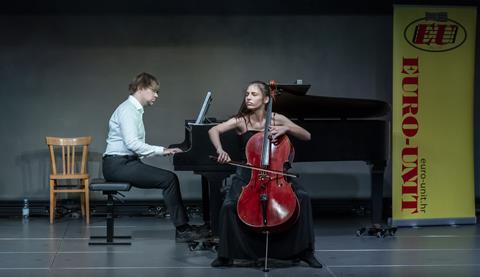 The jury consisted of five international cellists and cello pedagogues: Eldar Saparayev (Kazahstan/Germany), Pablo de Naverán (Switzerland), Sara Minemoto (Japan/Germany), Gal Faganel (Slovenia/USA) and Petar Kovačić (Croatia).
The Janigro Junior competition is held bi-annually in honour of cellist and pedagogue Antonio Janigro, founder of the Zagreb Soloists Ochestra. The senior Janigro Competition is held every two years, with the next edition to be held in 2024.
The complete list of prize winners is as follows:
Pre-category – up to 10 years of age - No prizes; teddy bears and one candidate for the final concert – Lucija Rudan, Croatia
1st category – up to 11 years - 1st prize and cash prize of €100 each – Rey Gergov (Japan/Bulgaria), 9 yrs old and Petar Đula Vrbanić (Croatia) ,11 years old
2nd prize – Freja Jace, Albania and Lara Novosel (Croatia)
3rd prize Darko Mimica, Croatia
2nd category – up to 13 years of age - 1st prize and cash prize of €100 – Albrecht Freytag, Germany – 12 yrs. old
2nd prize – Antea Čvorak, Croatia
3rd prize – Daria Rousseva, Bulgaria
4th prize – Marjon Kame, Albania
3rd category – up to 15 years of age - 1st prize and cash prize of €300 – Anna Meipariani, Georgia – 14 years old
2nd prize – Mattia Midrio, Italy and Daniela Dueñas , Spain
3rd prize – Kanon Huang (Taiwan / Japan) and Hana Rabadan, Croatia
4th prize – Shinah Youn, Korea
5th category – up to 19 years of age - 1st prize not awarded
2nd prize and a cash prize of €250 each: Nina Lucia Perina, Croatia, Gabriele Melone, Italy and Petr Hamerský, Czech Republic – all 18 years old
3rd prize and cash prize of €100 each – Manca Kukovič, Slovenia, Ábris Törö, Hungary
4th prize – Gábor Teleki, Hungary
6th category – up to 21 years of age - 1st prize and cash prize of €1000 – Jiayi Liu, China – 19 years old
2nd prize and cash prize of €700 – Luka Galuf, Croatia
3rd prize, cello bow cash prize of €300 – Boglárka Forgó, Hungary