Swedish violinist Johan Dalene's latest recording is recommended by The Strad in this month's issue. Here he shares why the often misunderstood Nielsen concerto is firmly deserving of a place in violin repertoire alongside the well-known Sibelius concerto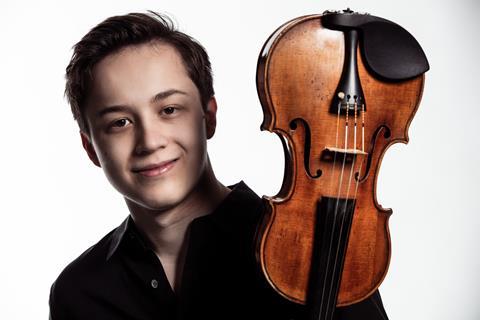 Carl Nielsen and Jean Sibelius are two giants in Nordic classical music. For me as a young Scandinavian violinist, it's something of a dream to get the opportunity to record their amazing Violin Concertos.
Nielsen and Sibelius were actually born in the same year, 1865. Even if the combination is quite common and has been recorded several times already, I wanted to couple their concertos on the same album. It's fascinating that these two composers, living at the same time and in the same part of the world, could express themselves so differently. As they were both violinists and the concertos were composed only six years apart, it's natural to think they are reminiscent of each other, but in fact it's quite the opposite. The pieces are completely different both when it comes to structure and tonal language. Sibelius' concerto is the more famous one but I hope Nielsen's concerto will keep growing in popularity because, in my opinion, they are both dazzling.
Nielsen's music is perhaps not always 'love at first sight'. He composes in a neo-classical tone with a musical language that is, at times, austere and it might take a while to discover and appreciate it. The violin concerto is quite long and technically very demanding - at least I had to put a lot of effort into learning it - and you don't find lyrical melodies like the ones you hear in concertos by Mendelssohn or Tchaikovsky. This might, at least partly, explain why Nielsen's concerto suffered in popularity compared to Sibelius, for example.
However, with Nielsen's concerto you get another kind of drama. It opens with a tumultuous prelude that presents several of the melodic themes, as well as introducing rhythmic elements that recur throughout the concerto. The music is full of surprises, unexpected harmonic twists and sudden changes of mood. Here we find pride, joy and an exquisitely beautiful and melancholy slow movement which ends with a question mark. There is an enormous wealth of detail and every time I return to Nielsen's music, I find something new.
As a person, Nielsen is often described as cheerful, witty and charming and many of us have probably seen the famous 'funny face' photos taken in his teens. There is indeed a lot of humour contained within his music, but it is certainly never superficial. The violin concerto was something of a struggle for Nielsen to write, and was neither a quick nor easy process. His goal was to create music with substance which would provide a challenge for the soloist, as well as presenting the violin in the best possible light. I think he succeeded in creating a neo-classical masterpiece with infinite richness of detail.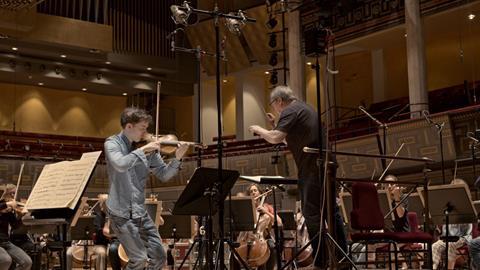 I started to study the Nielsen Concerto when I was 14 years old and remember thinking it was quite challenging. Luckily, it's my teacher, Per Enoksson's, favourite concerto. He knows the piece inside and out and told me a lot of stories and facts about the music and about Nielsen as a composer, which were very inspiring.
I worked with the piece on and off for a couple of years before I playing it with an orchestra for the first time at the Carl Nielsen Competition in 2019. It was a bit stressful of course, but also an amazing feeling to perform it in Nielsen's hometown of Odense. Later the same year I played the concerto in Tokyo. Even though the music was completely unknown for both the musicians in the orchestra and the audience, they were very enthusiastic and really seemed to enjoy it. It's such a fantastic piece and I hope to get the opportunity to play it often around the world.