Violin bow by François Xavier Tourte sells for €576,600 (c.$687,000) at Vichy Enchères the day after same house breaks record for violin by Vuillaume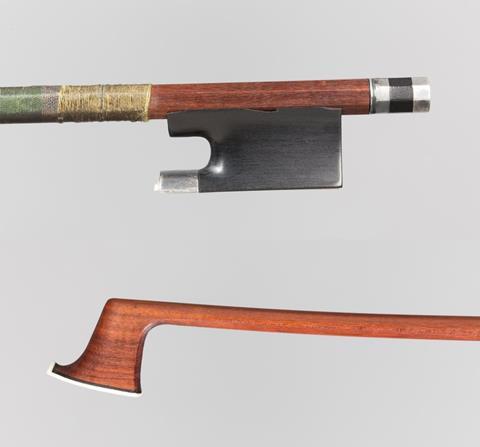 The Vichy Enchères auction house in France yesterday sold a bow by François Xavier Tourte for €576,600 including fees (hammer price €465,000). This is a huge increase on the previous record of $288,960 set by Beares Auctions in 2015.
It comes a day after the same house set the record for a J.B. Vuillaume violin once owned by Eugène Ysaÿe in a special auction of the Bernard Millant collection.
The bow, described in the auction catalogue as 'exceptional' is 56g, silver mounted with all original parts and is in 'new' condition apart from some small chips to the ebony frog. It's estimate was €130,000-€150,000.