The prestigious recital hall intends to launch a series of internationally available performances online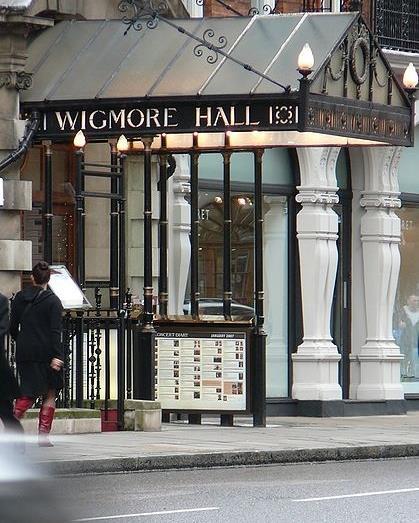 London's Wigmore Hall has announced its first free live-streamed concert – kicking off a series of recitals and events to be made available internationally online. Audiences at the famous performance venue almost doubled from 120,000 to over 200,000 in 2015-16, with most recitals playing to capacity.
The initial streamed event takes place on 28 January at 8pm GMT, coinciding with the venue's 2016-17 season launch, and features performances from Berlin's Armida Quartet, soprano Anna Lucia Richter with pianist Michael Gees, and baritone Andrè Schuen with pianist Daniel Heide.
'People around the world want to engage with us and we are committed to sharing everything we do with the widest possible audience – from our extensive artistic programme, our dedication to new work and developing artists, our influential Learning programme, and award†winning record label,' said Wigmore Hall chief executive and artistic director John Gilhooly. 'It is our responsibility to actively promote the arts, to make them as accessible as possible beyond the Hall and into the wider communities, and this is made possible by a new and stronger presence in the digital world.'
The venue intends live streaming to become an integral part of its offering and will announce further dates in due course.
Visit www.wigmore-hall.org.uk/live/stream for full details
Read: French Van Kuijk Quartet wins 2015 Wigmore Hall International String Quartet Competition