The 25-year-old Russian cellist receives $15,000 and two recitals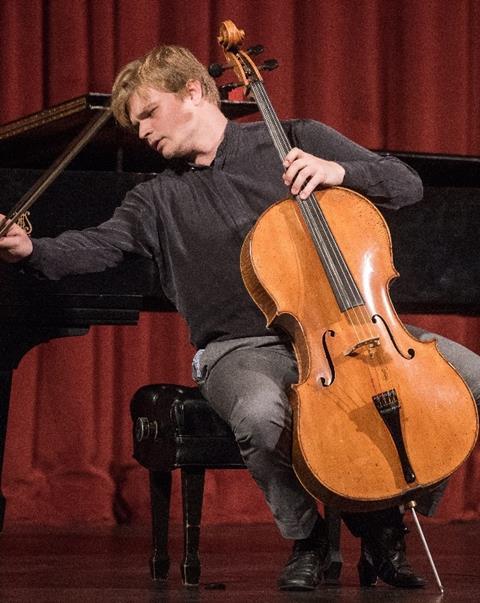 Lev Sivkov, aged 25, has been named the winner of the 2015 Naumburg International Cello Competition in New York, and receives a cash prize of $15,000, plus two New York recitals. The Russian cellist is currently studying at the Music-Academy Freiburg in Germany under Jean-Guihen Queyras.
Second prize was jointly awarded to 26-year-old Jay Campbell, a graduate student at the Juilliard School, and to 21-year-old Brannon Cho, a student at the Bienen School of Music, Northwestern University. Each cellist receives a cash award of $7,500.
This year 54 cellists from around the world competed in the competition, which took place from 13 to 18 October at the American Academy of Arts and Letters and the Manhattan School of Music.
Sitting on the jury were Nicholas Mann, David Geber, Natasha Brofsky, Thomas Demenga, Norman Fischer, Bonnie Hampton, Marta Casals Istomin, Michael Kannen, Hei Yi Nei, and Richard Wernick.
The Walter W. Naumburg Foundation was founded in 1926 to assist gifted young musicians in America through a number of competitions and awards in solo and chamber music performance.
Read: How to prepare for a competition, by Queen Elisabeth winning violinist Ji Young Lim