Bruce Hodges attends the all-French recital at New York's Weill Recital Hall on 13 December 2021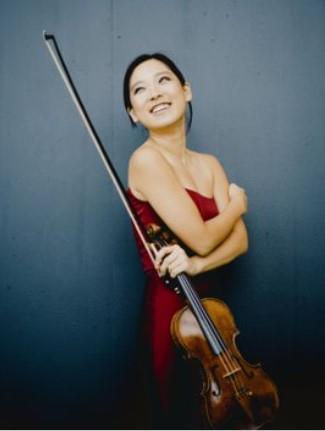 Introducing this all-French recital, presented by the Walter W. Naumburg Foundation, violinist Grace Park noted 'The arc of this programme is Heaven to Earth'. The heavenly portion began with Messiaen's Thème et Variations, its sweet theme escalating in intensity. Park's lustrous instrument – made in 1739 by Montagnana – only added to the pleasure.
Park (who won the Naumburg Award in 2018) and her superb pianist Joseph Liccardo then plunged attacca into Fauré's Violin Sonata in A major op.13. With Liccardo as an ultra-attentive collaborator, myriad details bubbled over, emphasising delicacy and attention to dynamic levels.
Precise ornaments and double-stops characterised Jean-Marie Leclair's Violin Sonata in D major op.9 no.1. Effervescence was everywhere, especially in the final Tambourin: Presto, taken at quite a gallop. To close came Saint-Saëns's Violin Sonata no.1, packed with challenges. From the broadly rhapsodic main theme to the finale (taken at a blistering pace), Park and Liccardo found nostalgia and even a little wit.
After the fireworks, an encore seemed slightly superfluous, but Park had one ready with a touch of humour, adding, 'We thought we would play something… French.' Debussy's La plus que lente – originally for piano solo and arranged by Léon Roques – ended the evening with a gentle, wistful mood.
BRUCE HODGES