The Dutch violinist has been loaned the instrument by Norway's Dextra Musica foundation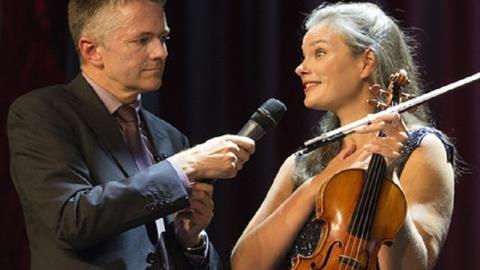 Janine Jansen has this week officially received the 1707 Antonio Stradivari 'Rivaz, Baron Gutmann' violin on a ten-year loan from Dextra Musica.
Dutch violinist Jansen has been trialling the violin throughout the past year, while the instrument fund - a subsidiary of Norway's DNB Savings Bank Foundation - finalised a sale with its previous owner. Dextra, which usually loans its instruments to Norwegian musicians, hopes Jansen will use the violin to inspire music making in Norway.
The golden period Strad, featuring orange-red varnish and a one-piece back, was presented by Dextra Musica managing director Anders Bjørnsen to Jansen (pictured) at a concert in which she performed with students from Norway's Barratt Due Institute of Music.
'Janine Jansen is a big star who is very popular with audiences, journalists and the musical community worldwide,' said Bjørnsen. 'She is a great role model for many Norwegian musicians, and we look forward to her continued inspiration.'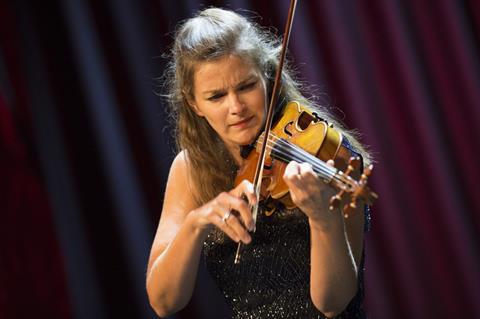 Watch: Janine Jansen performs Brahms Violin Concerto
Read: Frank Peter Zimmermann regains access to 1711 'Lady Inchiquin' Stradivarius
Photos: Dextra Musica