When selecting repertoire for that crucial audition it's an advantage to avoid predictable choices, writes Julian Lloyd Webber, who suggests alternatives for cellists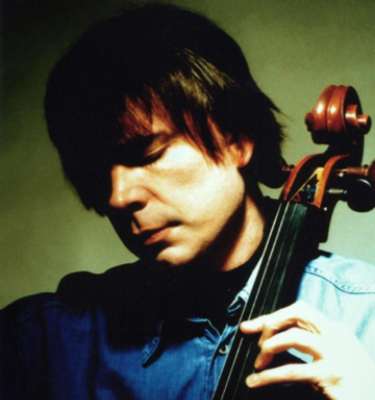 Your big day is arriving: the audition is nigh, and you need to show yourself at your very best. So, what better place to start than the great masterpieces for your instrument? Good thinking – or is it? For you can be sure that 95 per cent of all the other auditionees have been thinking exactly the same thing. In reality, the best place to start is to spare a thought for your adjudicator!
It is a strange fact that the easier it has become to access a huge variety of repertoire, the more likely it is that candidates will arrive with the same few pieces. In so many masterclasses I have given or panels I have sat on, the choice of music has been entirely predictable. So much so that those players who have brought something different are firmly entrenched in my mind.
Sadly, violists and double bassists are more restricted for choice, although there are always discoveries to be made. But violinists and cellists have no excuse. Cellists, in particular, seem to be afflicted by the 'same old, same old' syndrome. There are literally hundreds of excellent concertante works for cello and orchestra, a similar number of cello-and-piano sonatas, and far more music for solo cello than you might imagine.
Seven works for cello and orchestra appear at auditions more than any others, namely concertos by Dvořák, Haydn (both of them), Shostakovich (no.1), Elgar and Saint-Saëns (no.1), and Tchaikovsky's Rococo Variations (invariably in Fitzenhagen's heavily edited version instead of the composer's original). The following is my selection of alternatives – but do seek to discover your own.
The Dvořák Concerto could appropriately be replaced by the work that inspired it: Victor Herbert's Cello Concerto no.2, written the year before Dvořák's. Herbert was a fine cellist and this work provides the requisite virtuosity along with one of the most sublime slow movements in cello literature. Instead of the Haydn C major, why not try one of the twelve by Boccherini? No.6 in D would be my choice – but whichever you choose, please don't come with the discredited Grützmacher version of no.9 in B flat! For the more difficult Haydn in D major, the C.P.E. Bach in A makes a great substitute: it's one of the best Classical cello concertos, abounding with bracing melodies and compelling virtuosity, and with a gorgeous slow movement.
Shostakovich no.1 has understandably become the most played of more recent cello concertos (if 1959 can be called 'recent'). Kabalevsky's fine Second Concerto (1964) would be a different option, and if you're looking for technical fireworks, try Khachaturian's Concerto-Rhapsody (1963) or Prokofiev's mighty Symphony-Concerto (1950–2).
A beautiful, if perhaps surprising, alternative to the Elgar Concerto is Myaskovsky's intensely lyrical Concerto in C minor (1944–5) or, among British works, the Bridge Oration (1930) and the Walton Concerto (1956) spring to mind. There are fewer substitutes for Saint-Saëns's satisfyingly compact First Concerto – the Lalo would be the most obvious choice. As for Tchaikovsky's Rococo Variations, the answer is to play the version the composer actually wrote (complete with an additional variation) rather than Fitzenhagen's concoction.
Applying a similar approach to cello-and-piano sonatas, you might replace one of Beethoven's five with one of Boccherini's nineteen; a Brahms sonata with the second sonatas of either Mendelssohn or Stanford; the Rachmaninoff with Myaskovsky's no.2; the Debussy with Poulenc or Ireland; Prokofiev or Shostakovich with Schnittke's no.1; and so it goes on.
And, apart from the peerless Bach Cello Suites, there are excellent works for solo cello by Arnold, Bloch, Britten, Kodály, Reger and Giovanni Sollima. By exploring the riches of the repertoire, you will not only have enlivened your adjudicator's day but also have succeeded in capturing their attention from the start.
This article was published in the November 2021 Chad Hoopes issue

The US violinist on making unconventional career choices, and sharing his knowledge with the next generation of players. Explore all the articles in this issue . Explore all the articles in this issue

More from this issue…
Opinion: Dare to be different
1

Currently reading

Opinion: Dare to be different

2

3

4

5

6

7