Orchestra auditions are the ultimate examination for many college-age players, so is there a blueprint for achievement? Femke Colborne asks pedagogues and orchestra principals how they prepare students for the experience, in this feature from May 2014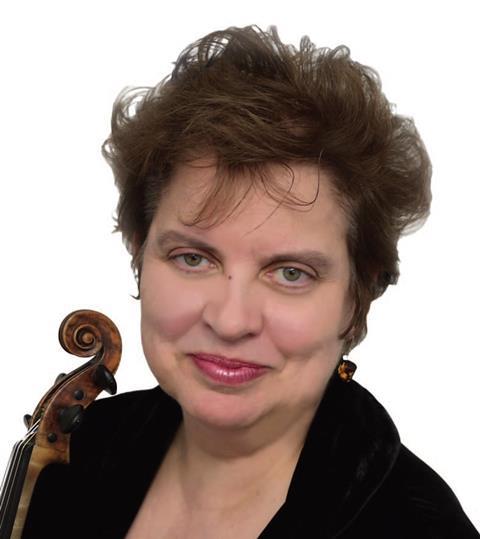 Jorja Fleezanis, former concertmaster, Minnesota Orchestra
Teaches at Indiana University Jacobs School of Music
I always tell my students to work from a score when studying an excerpt so they have a complete sense of the rhythmic texture, who is doubling them or whether it's a solo line. I also ask them to listen to three or four recordings of the work and to play along with them. Some students won't have played these pieces before, so it can't hurt to visualise themselves in an orchestral setting. I advise students to work fairly religiously with a metronome. You have to be 100 per cent confident that you can hold the tempo and you must build inner discipline.
I do a lot of subdivision exercises: for example, I will speak the rhythm of the piece and get the students to speak duplets or triplets at the same time. Occasionally I will have the student come into my room and treat the lesson like an audition. I will put on a different voice and a more professional demeanour, and will ask them to play the excerpts in the order I wish to hear them. Then I'll ask them to do it in a different way, with different articulation or dynamics. At the end, I will go through my comments or have them analyse their own performance. Nerves are all about questioning yourself and they can be eliminated by removing any questioning of what you are doing. In the audition, I tell my students to remember that they can take a certain number of seconds to organise themselves before each new excerpt. That way, they can be more connected to what they are doing and what the music represents.
Some of my students ask me about using beta-blockers. Unless a student is incredibly easily frazzled, I don't recommend them. I bombed at my first audition: I fell apart when I was asked to play the third line of a difficult passage in Also sprach Zarathustra that I had not taken the time to learn and which I assumed they would not ask me to play. 'Assume' is the key word here. After this calamitous experience I vowed to be thorough in my preparations in order to build my confidence back up, and to respect the rule that 'there are no short cuts for those who really care'.
Listen: The Strad Podcast #13: Dr. Renée-Paule Gauthier on dealing with performance anxiety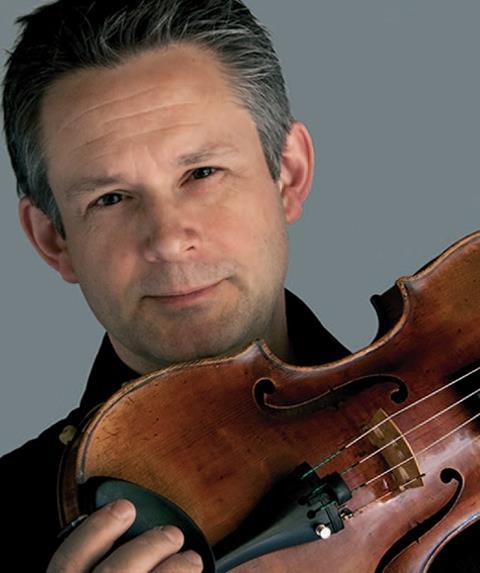 Roger Benedict, principal viola, Sydney Symphony
Teaches at Sydney Conservatorium of Music
My approach depends on the student and which orchestra they are auditioning for, whether there will be a screen or not, if it will be a pure elimination process or whether the audition acts as a gateway to a short trial for a handful of candidates. If the latter is the case, you can afford to take more risks and be more daring musically. When there is a screen, panels are more tuned in to the flaws, and small things are amplified. The set pieces tend to be the same for each audition, so those pieces should already be under the fingers – it's just a question of brushing them up and putting your main focus into the excerpts. Context is everything and I encourage my students to learn from several recordings and also from the full score. The more you understand the context of the excerpt, the more secure you will feel in the audition.
After doing that background work, you can focus on the detail. There are four key areas to work on: intonation, sound, musicality and rhythm. Of these four, rhythm is arguably the most important. If someone tends to rush or be unstable, that really worries the panel. After doing that background work, you can focus on the detail. There are four key areas to work on: intonation, sound, musicality and rhythm. Of these four, rhythm is arguably the most important. If someone tends to rush or be unstable, that really worries the panel because nobody wants to sit next to someone like that in an orchestra.
'If someone tends to rush or be unstable, that really worries the panel'
I tell my students to use a metronome 50 per cent of the time when they are working towards auditions. When preparing for the actual experience of the audition, it helps to visualise the space with the panel in front of you. It's also helpful if you know the room, and it's even better if you can go and rehearse in there and get used to the acoustic. I tell my students to remember that it's a natural state to be nervous. I wouldn't advise against beta-blockers, but I would rather concentrate on helping students build natural resilience in their playing so they are secure under pressure. The best insurance against nerves is solid, thorough preparation.
Read: The Inner Monsters responsible for performance nerves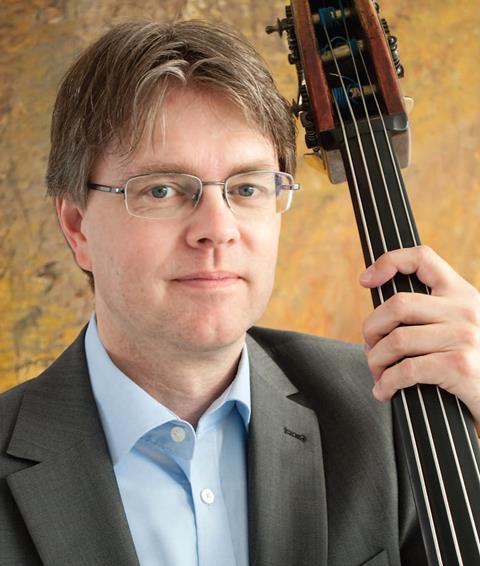 Thomas Brændstrup, principal bass, Royal Concertgebouw Orchestra
Teaches private students
I always start by cultivating an awareness of what is relevant to the panel. That is different from what's important in a concert or recital. Technical security, intonation and rhythm all have to be solid. They are the departure point from which to demonstrate your ability to be a real musician with a nice sound, who can perform music in an exciting and personal way, with attention to phrasing and dynamics.
Some excerpts are used by more or less all orchestras and I recommend having that material prepared in advance. I tell students to divide their practice into two categories: technical and detail-oriented sessions, with a workbench approach; and performance training, where they should practise the process of performing. I also suggest that they go out of their practice room, come in again and take it from zero, as though they are starting the audition.
'What is relevant to the panel is different from what's important in a concert or recital'
I don't encourage use of a metronome because I think that belongs in a process prior to audition training: playing rhythmically is a basic skill. But I do encourage students to record themselves, and to record their lessons. It helps them to discover how their performance sounds to others. It can be easy to focus too much on small details and lose sight of the bigger picture. In order that you don't become too nervous in the audition, you might find it helpful if you shift your performer's concentration to the presentation of your playing skills – your music-making competencies. Even if you feel as a musician that playing is part of your inner self, at the audition it might help you to move your focus away from yourself to your playing skills.
You are a professional with certain qualifications, and it's not you personally being judged but your qualifications. But that doesn't mean you should be uninvested musically. That, in my experience, is a more winning attitude than one of 'I hope the jury likes me.' It also helps in setting the right goals when preparing for an audition.
If a student has been unsuccessful at an audition, I will calmly try to analyse what happened and why. If the performance was inferior to their expectations, I will ask whether something specific went wrong. If a student is unsuccessful, it's usually because another candidate is more qualified. I don't believe in luck in auditions. If you are really talented and have a professional approach, then your skills and ability will give you the confidence you need to be successful.
Watch: How to play The Marriage of Figaro on the double bass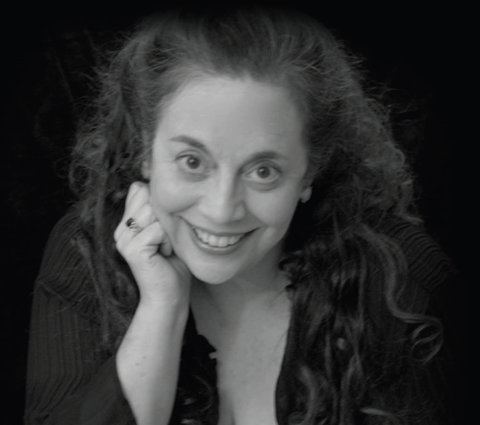 Catherine van Hoesen, first violinist, San Francisco Symphony
Teaches at San Francisco Conservatory of Music
A student who doesn't know the score will nearly always be eliminated. Someone who just practises their part without a knowledge of the score might be easily found out by the audition committee. The candidate's faulty choice of dynamics will indicate they don't know the score. Once a student is familiar with the work, it will be much easier to choose a manner of playing that indicates an understanding of the violin part's particular role at any given moment. I recommend several techniques for practising specific excerpts. Many of the excerpts required at an audition are fast, virtuoso pieces that require a lot of dexterity.
I advocate a relaxed and effortless way of using the body, without superfluous effort. In lyrical excerpts I will often ask students to play without vibrato and check if their phrasing is still beautiful. I advise students to listen to a variety of performances of the entire work. I ask them to mark their parts with the basic shape of the phrase before they practise, and to imagine the fingerings and bowings that will enhance the shape of the phrase. I expect students to practise with a metronome and also bring their metronome to their audition to check on their preferred tempos before walking out on stage.
'In lyrical excerpts I will often ask students to play without vibrato and check if their phrasing is still beautiful'
I also advocate the use of a small digital voice recorder that can play back at 50 per cent of the original speed without changing the pitch. This is valuable to hear intonation and other details one might miss at fast tempos. Moreover, I highly encourage students to video their excerpts so they can recognise a faulty position or incorrect use of their body. I am asked quite often about stage fright. In general I was taught to view stage fright or nerves as a manifestation of technical problems that have not been fully solved. In other words, often when a person is very nervous, they know they have good reason to be. In most cases they have not fully mastered or understood the physical elements that bring about consistently accurate and musical playing.
Listen: The Strad Podcast Episode #5: Hsin-Yun Huang's philosophies on playing and teaching
Martin Löhr, principal cello, Berlin Philharmonic
Teaches on the Berlin Philharmonic's Orchestra Academy programme
Auditions are a very unnatural situation and often cause musicians to feel blocked and disconnected. When preparing a student for an audition, I see it as my role to help them perform as freely as possible in an unnatural situation. I achieve that by working on their body, their technique and their knowledge of the music. I don't do mock auditions because I believe it is more helpful to focus on the whole piece, rather than focusing on 25 notes and getting them right.
Concentrating too much on the audition situation can be a problem and can make people feel more nervous. If you have a feeling for the whole piece, you are much less likely to feel 'cut off'. I tell my students to remember that they are going to play for humans. The panel is a group of people who play together, all of whom might be looking for something different. If the student is not successful it's probably not because they were bad, but because they didn't fit. Psychologically, that can make a difference – knowing that there is a big element of chance and seeing that there are a lot of things you can't infl uence. You have to show your musical personality and the rest is not under your control.
Opinion: Dare to be different
1

2

3

4

5

6

Currently reading

Orchestra auditions: Success strategies

7