The event takes place from 3 to 25 September 2016 in Romania in violin, cello and piano disciplines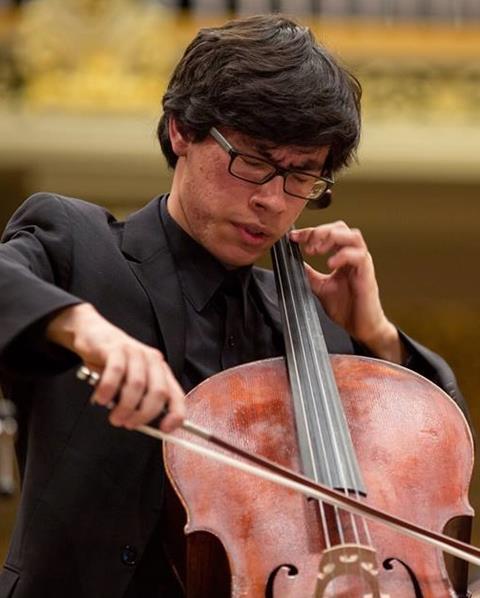 The 2016 George Enescu Competition has announced the 174 young artists who will compete in its violin, cello and piano sections from 3 to 25 September in Bucharest, Romania. The list was whittled down from a total of 317 applicants from 48 countries, up by 40 per cent for the 2014 edition. Each of the category winners will receive €15,000 and a series of concert engagements.
The violin competitors are:
Miroslav Ambroš
Yunfei Bai
Gun Baik
Ga Hyun Cho
Brigid Coleridge
Simina Croitoru
Adrian Dima
Dan-Iulian Druțac
Sara Julia Etelävuori
Henry Flory
Pierre Frapier
Yume Fujise
Anna Göckel
Romuald Grimbert-Barré
Yuna (Yoo Na) Ha
Miu Hirai
Felicity James
Dasol Jeong
Liubov Kalmykova
Gyehee Kim
Jaewon Kim
Hye Jin Kim
Donghyun Kim
Sojeong Kim
Daniel Kogan
Barbora Kolarova
Alexandra Lomeiko
Tikhon Lukiyanenko
Sergey Maiboroda
Ionel Manciu
Eri Masaoka
Markiyan Melnychenko
Isabell Mengler
Yasuka Morizono
Haruka Nagao
Samuel Nebyu
Jana Ozolina
Taejun Park
Sungmi Park
Sergey Pospelov
Oleksandr Pushkarenko
Yejin Roh
Radu Ropotan
Charlotte Saluste-Bridoux
Valentin Șerban
Haruna Shinoyama
Andrei Stanciu
Elly Suh
Alican Süner
Mai Suzuki
Sunny Seonee Tae
Roma Tic
Diana-Maria Turcu
Kapoor Usha
Eimi Wakui
Jiman Wee
Yezu Woo
Hwapyung Yoo
Philip Zuckerman
The cello competitors are:
Jamal Aliyev
Beata Antikainen
Daniel Arias
Sevak Avanesyan
Sophia Bacelar
Ausländer Basile
Michal Beck
Yoon-Kyung Cho
Elia Cohen Weissert
Natalia Costiuc
Alejandra Díaz
Lee Dong-Yeol
Anastasia Feruleva
Junko Fujii
Zlatomir Fung (pictured)
Markus Hallikainen
Michael Heupel
Makio Horie
Woochan Jeong
Nam Jeongheon
Ayano Kamimura
Stanislas Kim
Bumjun Kim
Anastasia Kobekina
Anna Koshkina
Atanas Krastev
Benjamin Lai
Sujin Lee
Han Lee
Kyungjun Lee
Giljae Lee
Kang-Hyun Lee
Minjin Lee
Mon-Puo Lee
Georgiy Lomakov
Octavian Lup
Constantin Macherel
Chan Heung Min
Sung-Geun Park
Aleksandra Perlova
Václav Petr
Danila Popov
Clara Pouvreau
Aldangor Rabbani
Noemie Raymond-Friset
Florian Schmidt-Bartha
Minje Song
Endre Stankowsky
Lukas Stasevskij
Ion Storojenco
Tavi Ungerleider
Gabriel Ureña Hevia
Volodia Van Keulen
Tian Xie
Yoonha Yi
Naduo Zhang
This year's jury includes violinists Pierre Amoyal and Silvia Marcovici, cellists Natalia Gutman, David Geringas and Arto Noras and pianists Peter Donohoe, Dana Borșan and Andrei Pisarev.
The 2014 George Ensecu violin section was won by Stefan Tarara, while the cello section was won by Eun–Sun Hong.