Bruce Hodges hear the performance at New York's Weill Recital Hall on 2 December 2021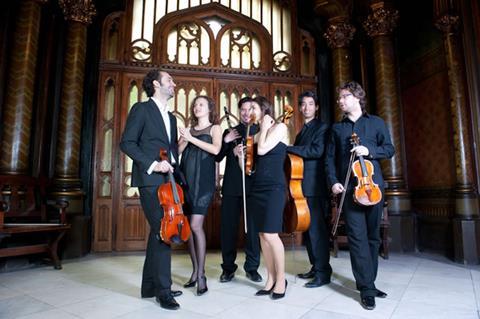 Ensemble Raro
Weill Recital Hall 2 December 2021
In an evening hosted by the Romanian Cultural Institute and celebrating Great Union Day (1 December, one of the country's national holidays), four expert musicians focused on Enescu, including two substantial works. His youthful Sérénade lointaine (1903) for piano trio, written when he was just 21, is a charming, five-minute ray of sunshine. With violinist Alexander Sitkovetsky, cellist Bernhard Naoki Hedenborg and pianist Diana Ketler, the trio made the best case for hearing it in the concert hall more often.
Perhaps the curiosity of the night came last: the famous Romanian Rhapsody no.1, arranged for piano quartet by Thomas Wally. Violist Razvan Popovici joined the trio for Wally's ingenious reduction of the original, scored for a lavish orchestra. With much of the giddiness intact – buoyed by a lot of hair-raising fingerwork from all – one hardly missed the other instruments.
In between came the Piano Quartet no.1 in C minor op.15 by Fauré, one of Enescu's teachers, and it was done with sensuous aplomb. A substantial, energetic reading of Dvořák's Piano Quartet in E flat major op.87 seemed like a benevolent bonus and only added to the celebratory atmosphere.
BRUCE HODGES