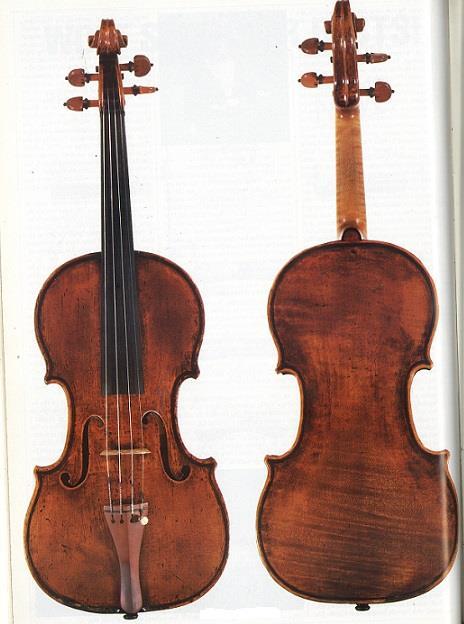 This illustration of a violin by Antonio Stradivari was published in The Strad, July 1987. The following text is extracted from the article accompanying the photograph:
The violin is named after Lord Norton, who purchased it from George Hart shortly after the sale of the Gillot collection at Christies in 1872. It was one of no fewer than ten Stradivaris owned by Gillot, and fetched £180 at the sale. Lord Norton sold it in 1901 to Charles Fletcher of Bournemouth, a well-known violinist and teacher, and the violin then passed in 1908 to a Mr WA Darbishire, who presented it to Miss Marie Molto, a young and talented violinist. In 1929 it was acquired by the New York dealer Nathan Posuer, and after ownership or use by Alfred Corbin, Samuel Fels and Daniel Karpilowsky it joined the other fine violins of the Henry Hottinger Collection in 1957.
Following the purchase of Hottinger's instruments by Rembert Wurlitzer Inc in 1965, it was acquired by its present owner, the distinguished American violinist Charles Libove.
The 'Lord Norton' and the so-called 'Chant du Cygne' are regarded as the last instruments made by Antonio Stradivari without assistance, and their quality is remarkable when one considers his age of 93 years. Although certain details of the workmanship naturally reflect the great Master's old age, the tone of this violin is of the finest.