The cellist was also a founding member of the 12 cellos of the Berlin Philharmonic ensemble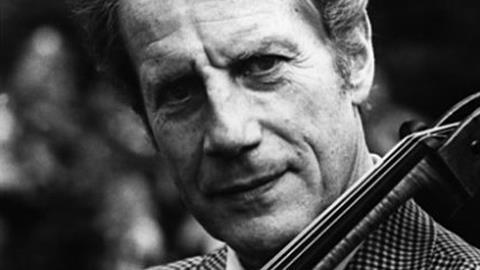 Eberhard Finke, former principal cellist of the Berlin Philharmonic who performed under Wilhelm Furtwängler, has died at the age of 96.
Born in Bremen in 1920, Finke studied at the Hochschule für Musik in Berlin and at the Mozarteum University in Salzburg.
Following an engagement as first principal cellist in Rio De Janeiro, he was appointed to the same post with the Berlin Philharmonic in 1950 and remained in the role until his retirement in 1985. He was also a founding member of the 12 Cellos of the Berlin Philharmonic, and was a professor at Berlin's Hochschule für Musik from 1969.
'Eberhard Finke set standards as a musician and cellist,' wrote Berlin Philharmonic cellist Knut Weber on the orchestra's website. 'Even in old age, his interest in music and the Berliner Philharmoniker was as keen as when he joined the orchestra. Many sound recordings with Eberhard Finke as the soloist in orchestral concerts and as a chamber musician demonstrate an intensive examination of the work, including unknown repertoire which was something close to his heart.'
Photo: Gustav Zimmermann