The British cellist on memory, nationalism and his long journey – via a skiing accident – to technical confidence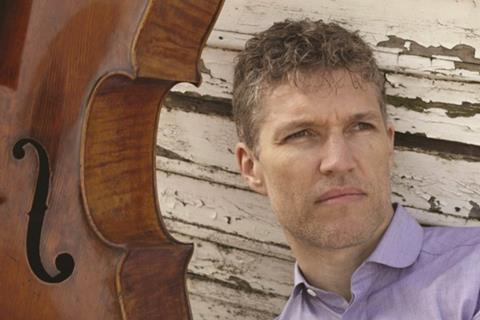 I've had to reset my technique three times. First, when I started at music college in London aged 18 and went right back to open strings. Then when I went to study at the Moscow Conservatoire – where a completely different approach was required – and again aged 40 after a skiing accident forced me to build things up from scratch once again.
The Russian school is all about making sure the hands are set in the correct position right from the start so that your technique is established while you're still a child. Unfortunately, growing up in Sheffield I didn't develop those good habits and so all the shifting patterns that my wife, Viktoria Mullova, had under her fingers from childhood had to be drilled into me as an adult.
It was only after my accident that I finally consolidated all of this. I'd been held back by the idea that it's incredibly difficult to play well but suddenly I was forced to practise in a very carefully structured and thought-out way. Twenty years ago, Viktoria said to me that it was easier to play well than to play badly. As the relearning process made me more and more comfortable with my cello, I finally understood what she meant.
We live in a very nationalistic world and it's important to understand why music is played differently in different places. It isn't a genetic thing – it's about time and energy. Czech people have been playing Dvořák from a very early age, for example.
Without a shadow of a doubt, the reason I feel so close to the Elgar Concerto is because my parents owned a copy of the Jacqueline du Pré recording and I heard it all the time as a child. In the same way, I remember being 14 and coming down from Yorkshire for my first National Youth Orchestra rehearsal. It was Kirill Kondrashin conducting Shostakovich and the depth of his connection with the score blew me away.
I was held back by the idea that it's difficult to play well
Memorising The Protecting Veil by John Tavener was very hard. The solo part continues for three quarters of an hour, repeating the same material over and over but tweaked a little each time and with different numbers of beats in each bar. Luckily, I'm good at remembering numbers and so I took a red and a blue pencil to the part and came up with a code I could use to map out the music in my head.
Each time you play it, though, the piece should sound like an improvisation, but playing from memory allows you to close your eyes and really get inside the music.
When I met with John to work with him on the piece, he showed me how to make the grace notes sound like breaks in the voice of a chanting Byzantine priest. All the quartertones and sliding ornaments also remind me of Indian classical music, which I love.
INTERVIEW BY TOM STEWART