The American violinist and music director for the Academy of St Martin in the Fields discusses his varied experiences with teachers and the importance of learning from everyone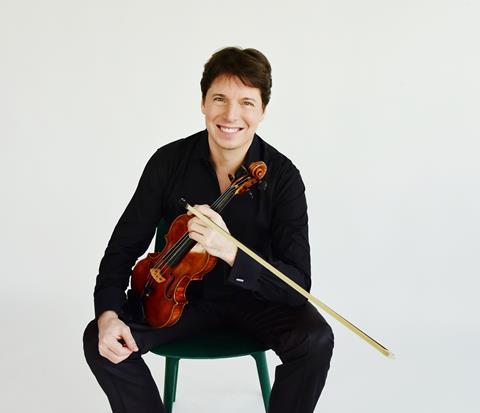 Discover more Featured Stories like this in The Strad Playing Hub
Read more premium content for subscribers here
I feel so lucky to have grown up just down the road from the legendary Josef Gingold. When he took me on as a twelve-year-old, I'd never know quite what to expect during our violin lessons. Besides offering practical and musical advice, and demonstrating his 'old-world' sense of sound and style on his Stradivari, he would also mesmerise me with stories of his encounters with Ysaÿe, Toscanini and Kreisler. Sometimes he'd take out a Beethoven string quartet for me to sightread while he filled in the other three parts by memory, or he'd take me down the hall to meet Menahem Pressler or János Starker and get their perspective on a particular musical idea. How inspiring!
Before Gingold, I had two other very formative teachers. The first, Donna Bricht, taught me how to love the violin. She became very excited at how quickly I learnt and allowed me to push my limits while feeding my curiosity. Eventually my parents realised that I needed a fresh approach and sought out Mimi Zweig, who was beginning to gain a wonderful reputation as a teacher of children. With Mimi I spent two years on Kreutzer's Etude no.2! She guided me away from some of my bad physical habits and worked on fundamentals – exactly what I needed at that time. After four years she was savvy enough to recognise the appropriate time for me to move to a new teacher and she coordinated my transition, sitting in on my lessons with Gingold for an entire year.
Gingold made me realise that music could be a way of life
It was Gingold who made me realise that music could be a way of life and a profound means of expression. He was a master at sniffing out anything that hinted of artifice. He sought honesty in music making, asking me questions but not spoonfeeding me answers. He gave me the tools to think for myself, which is the greatest thing a teacher can give. He was never possessive of his students and encouraged us to play for other teachers. Between the ages of 11 and 18, I learnt from a variety of masters at Aspen, Meadowmount and Marlboro, in addition to a memorable course with Henryk Szerying in Geneva. 'You can learn from everyone,' Gingold said. I have kept this with me throughout my career. Education never stops.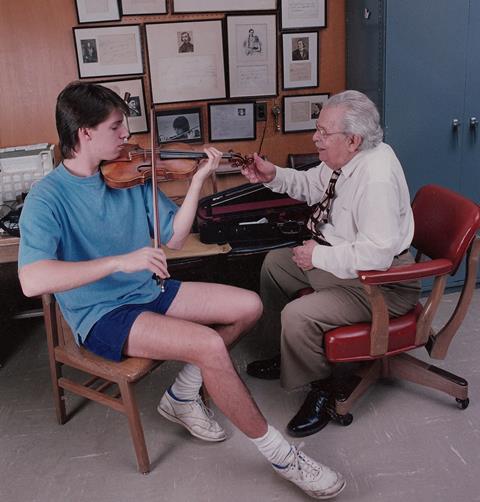 Would I change anything about my student years if I could? In retrospect, I wish I had spent more time absorbing as much repertoire as possible, learning to play the piano properly, and studying multiple foreign languages while my mind was still a sponge! But one can always second-guess and I am grateful for the way I was allowed to spend my childhood. Who knows: maybe if I practised five hours a day, instead of wasting time playing basketball and video games, I might have suffered in other ways. Having so many other distractions and hobbies may be why I have never felt 'burnt out' to this day. 
INTERVIEW BY RITA FERNANDES