Newly unearthed Baroque sonatas hampered by technical issues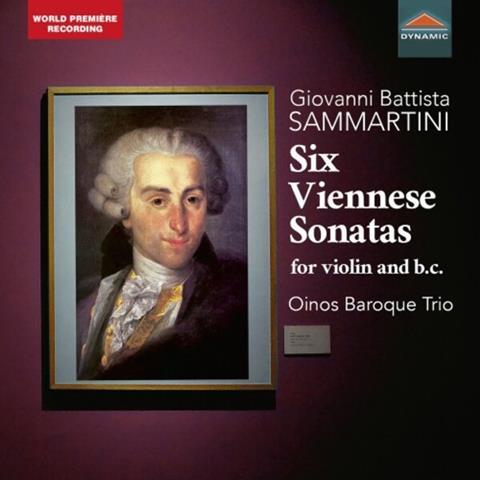 The Strad Issue: January 2023
Description: Newly unearthed Baroque sonatas hampered by technical issues
Musicians: Oinos Baroque Trio
Works: Sammartini: Six Sonatas for violin and basso continuo ('Viennese')
Catalogue number: DYNAMIC CDS7959
For its debut disc the recently formed Oinos Baroque Trio offers world-premiere recordings of six of Sammartini's violin sonatas from manuscripts preserved at the Austrian National Library in Vienna. Sammartini's agreeable music showcases his early Baroque style and budding mid-career Classicism, but, though well grounded, these performances are variable and fail to set the world alight. Moreover, the recording is over-reverberant and its balance not ideal.
In the flat-key sonatas (nos.1, 4 and 5), violinist Stefania Gerra's intonation is not precisely centred, particularly in no.1 in E flat major, and her realisation of Sammartini's florid, scripted ornamentation tends to be straitjacketed to the pulse, often impairing the shaping of phrases, as in the Largo of no.1. Indeed, the slow movements, especially no.5's Affettuoso and no.4's second Grave, with its two short cadenzas, cry out for more expressive interpretations.
The continuo pairing offers solid, if sometimes unforgiving support, but some variety of instrumentation is offered in the later, more Classically inclined third and sixth sonatas, in which Simonetta Heger swaps the harpsichord for a fortepiano. Highlights include the jaunty allegros of no.2, neatly accomplished, the opening Allegro of no.5 and the Presto finale of no.4; but the overall lack of tonal variety, dynamic range, flexibility of ensemble and flair disappoints.
ROBIN STOWELL