Patricia Kopatchinskaja on the heartbreak and pain of Schumann's Violin Concerto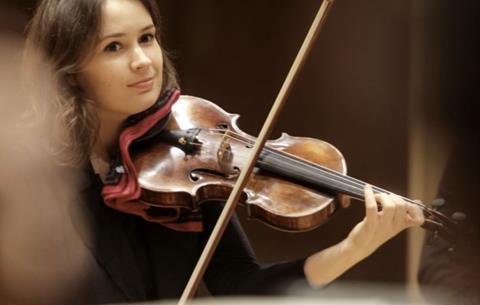 Photo Eric Melzer
On day nine of our series of twelve quotes for the festive season, the Moldovan violinist Patricia Kopatchinskaja talks to Toby Deller about Schumann's Concerto, which the composer wrote as his mental health was in serious decline.
'It's such heartbreaking music, the most heartbreaking farewell I ever heard in my life. This concerto starts with an open 5th on the violin. Scary, scary, scary! All these ghosts in this concerto… Every time I play it, I can hardly stand it, this pain. And it is so unviolinistic. This is maybe why I love it so much. Trying to play millions of notes in one second – it's completely crazy. If you ask me, I prefer to play Schumann to Brahms. Brahms is so healthy, so confident.'
To read the full article published in the May 2017 issue of The Strad, click here to log in or subscribe.
Read: Humphrey Burton on meeting Menuhin