Double bassist Barry Chan has claimed that his 150-year-old instrument and case were badly damaged during the flight from Vienna to Hong Kong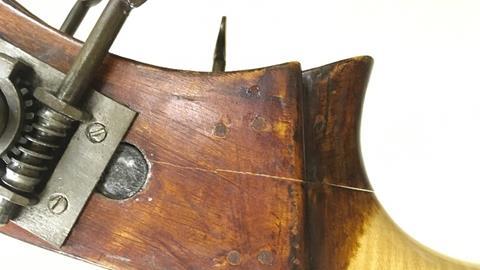 A Hong Kong double bassist has contacted The Strad to report that his 150-year-old instrument, worth $300,000, and case were badly damaged during a recent British Airways flight.
Barry Chan, who has performed with orchestras including the Hong Kong Philharmonic Orchestra and Hong Kong Sinfonietta, was travelling from Vienna to Hong Kong after having his double bass repaired earlier this week.
'I was shocked when I saw my instrument at the extra large luggage counter,' he said. 'A total of six of the case's locks were open and just one half broken lock was barely holding the case together. The case had lots of serious scratches...and had obviously been crushed hard as the varnish had been stripped away in several places. The feet were also gone, and the case can no longer be closed because it has been deformed.'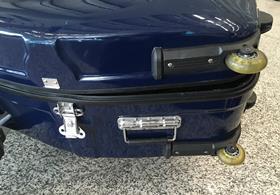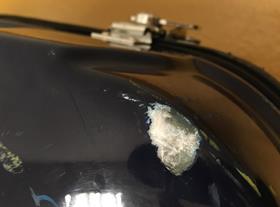 Chan immediately reported the damage at the baggage claim counter, but was told 'British Airways does not have to bear any responsibility for the damage caused' and that he should speak to his insurance company regarding a claim, he said.
Once Chan returned home and removed his instrument from its protective inner bag, he discovered 'a huge crack on the scroll' which has rendered the bass 'no longer playable'.
'The scroll was original, made 150 years ago,' he said. 'This is going to need a big repair...the damage has affected the sound of this historic instrument, and at the same time has ruined the repair work I had done in Vienna.'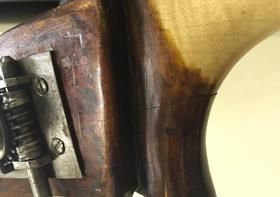 The Strad has contacted British Airways, who have issued the following statement:
'Our colleagues take great care with our customers' luggage, so we're very sorry to hear about this. Our customer service team will be in contact with Mr Chan to help resolve his issue.'
Read: Southwest Airlines smashes Colorado orchestral musician's double bass