Instruments up to 30 x 117 x 38 cm can now be taken onboard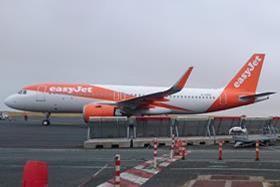 EasyJet has revised its cabin baggage policy to allow for instruments up to 30 x 117 x 38 cm to be taken onboard, provided that the musician has purchased an 'Up front' or 'Extra legroom' seat. The revision comes following a petition and after Incorporated Society of Musicians (ISM) chief executive Johan Lundgren wrote to EasyJet in March 2021, expressing concerns that the previous allowance of 56 x 45 x 25 cm excluded most musical instruments in cases.
Read: Musicians criticise easyJet's changed policy on instruments
Read: Easyjet to charge extra for using overhead luggage lockers
This change in policy will come as a welcome relief to the many musicians who feel more confident and comfortable knowing that their instruments are safe and close by. UK-based musicians are starting to take up bookings for overseas engagements as COVID-19 restrictions begin to lift.
Instruments larger than 30 x 117 x 38 cm can still travel in the cabin if a separate ticket is purchased for them. These instruments must meet further EasyJet policy requirements, otherwise they may need to be stowed in the hold.