Violins and violas among those to be barred as hand luggage from 10 February onwards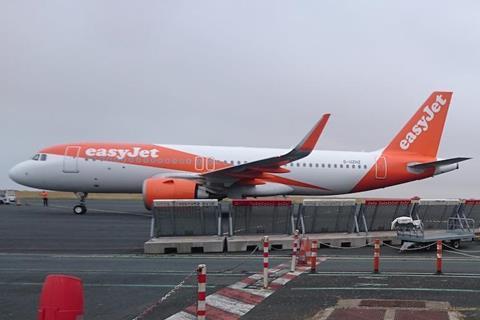 The German Orchestral Association (DOV) has criticised easyJet's planned changes to its policy on musical instruments. Until now, the low-cost airline was regarded as one of the most musician-friendly carriers, allowing musicians to bring their instruments on board as hand luggage.
As of 10 February, easyJet plans to change its rules to prevent luggage larger than 56 x 45 x 25 cm from being taken into the cabin. 'This means that violins, violas and guitars will be excluded from hand luggage in the future, unless the musician buys an extra seat for the instrument,' said DOV managing firector Gerald Mertens. 'This will double the travel costs.' Currently, the maximum dimensions of hand luggage are 120 x 30 x 38 cm.
'After a year with a complete loss of income, having to pay double the flight costs in advance would be another low blow for all those affected,' Mertens added. A petition launched on change.org to convince easyJet to leave things as they are, has so far garnered 1,300 signatories.'The DOV supports the petition and has asked all musicians' associations in Europe to distribute it and sign it,' said Mertens.
The DOV also pointed out that stringed instruments cannot travel as hold luggage, as they are exposed to harmful temperature fluctuations. 'In addition, there is a risk of damage during transport and theft, which cannot be adequately insured for higher-quality instruments.'
The proposed changes to easyJet's hand luggage policy can be read here. The petition can be read and signed here.
Read: Easyjet to charge extra for using overhead luggage lockers
Read: International Federation of Musicians publishes ranking of airline musical instrument policies
Read: Flybe amends cabin baggage rules for small instruments