With a top prize of €25,000, the competition is currently taking place in Finland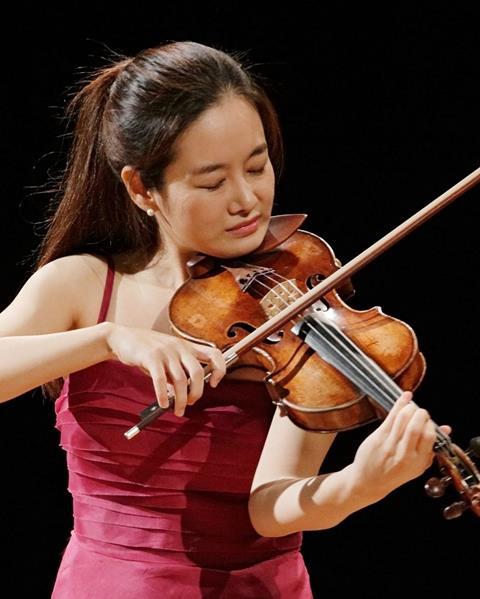 The semi-finalists of the 11th International Jean Sibelius Violin Competition have been announced. The 20 remaining candidates will perform a varied programme over the next few days, including a violin sonata, a virtuoso piece, the specially commissioned competition work and two Sibelius Humoresques of the player's choice. Just six candidates will progress to the finals, held from 1-3 December.
Among the simi-finalists are a number of names familiar to the competition circuit, including 2015 Queen Elisabeth Competition finalist Bomsori Kim (pictured) Richard Lin, who came second at the 2015 Singapore International Violin Competition and third at the 2015 International Joseph Joachim Violin Competition Hannover; fellow 2015 Singapore International Violin Competition finalist Fedor Rudin; Friederike Starkloff, new concertmaster of the NDR Radiophilharmonie in Hannover; and Diana Tishchenko, who reached the finals of the 2013 International ARD Music Competition.
The competition, which offers a first prize of €25,000, received a record number of applicants this year – 234 entries from 29 countries.
The full list of shortlisted candidates are:
Sarah Christian, Germany
Sara Etelävuori, Finland
Anna Göckel, France
Mayumi Kanagawa, USA
Bomsori Kim, South Korea
Christel Lee, USA
Kerson Leong, Canada
Zeyu Victor Li, China
Richard Lin, USA, Taiwan
Kyung Ji Min, South Korea
Pekko Pulakka, Finland
Fedor Rudin, France
Friederike Starkloff, Germany
Elly Suh, USA
Stephen Tavani, USA
Diana Tishchenko, Ukraine
Emmanuel Tjeknavorian, Austria
Xiao Wang, China
Minami Yoshida, Japan
Nancy Zhou USA
For full details visit the Sibelius Competition website.