The Korean violinist receives cash prize of JPY 3,000,000 ($28,000)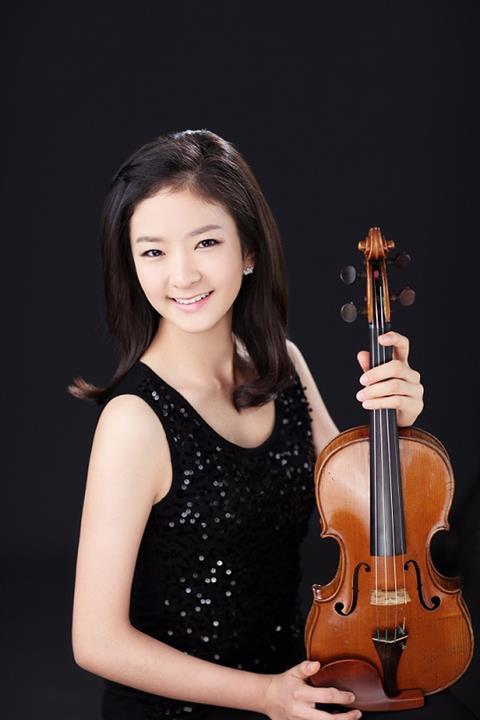 Yoojin Jang has this evening been named the winner of the 2016 Sendai International Violin Competition in Japan. The 25-year-old Korean violinist, who gave consummate performances of Mendelssohn's Violin Concerto and Stravinsky's Violin Concerto with the Sendai Philharmonic Orchestra in the final, receives a cash prize of JPY 3,000,000 ($28,000), concert performances and a CD recording. The New England Conservatory doctoral student was previously the fifth placed finalist at the 2014 International Violin Competition of Indianapolis.
Sendai's second prize, worth JPY 2,000,000 ($18,000), goes to 20-year-old US violinist Stephen Kim, who was the fourth placed finalist at the 2014 Menuhin Competition, while third prize, worth JPY 1,000,000 ($9,000), goes to 23-year-old Japanese violinist Naoka Aoki, who took second place at the 2014 China International Violin Competition.
The fourth, fifth and sixth prizes go respectively to 21-year-old Russian Anna Savkina, 22-year-old Meruert Karmenova from Kazakhstan and 21-year-old Seiji Okamoto from Japan.
This year's jury, chaired by Yuzuko Horigome, included vice chairpersons Masafumi Hori and Rodney Friend, in addition to Boris Belkin, Mauricio Fuks, Mengla Huang, Tomoko Kato, Younguck Kim, Gidon Kremer, Cho-Liang Lin, Régis Pasquier and Kyoko Takezawa.
Held every three years in piano and violin disciplines the competition is open to candidates of all nationalities up to the age of 28. Winner of the 2013 Sendai Violin Competition was Richard Lin.
For full details visit the Sendai International Music Competition website.
Read: Sendai International Violin Competition 2016 names six finalists
Read: Sendai International Violin Competition 2016 names shortlisted candidates