Six finalists will compete for the gold medal, carrying a cash prize of JPY 3,000,000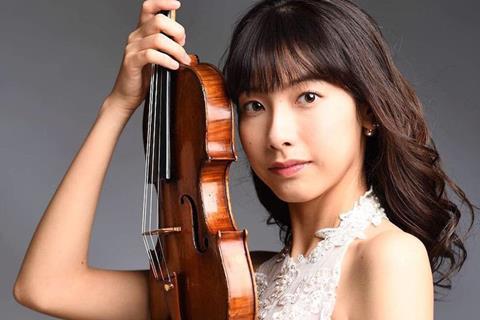 The 2019 Sendai International Violin Competition, held in Sendai, Japan, has announced its six finalists.
They are:
Rio Arai (20, Japan)
Chihiro Kitada (22, Japan)
Donghwi Ko (22, Korea)
Shannon Lee (26, Canada)
Elias David Moncado (18, Germany)
Mayu Tomotaki (23, Japan)
The gold medal includes a cash prize of JPY 3,000,000 (c. $27,000), CD production and a package of concerts and recitals in Japan. Prominent past laureates include Alena Baeva, Clara-Jumi Kang, Richard Lin, Yoo Jin Jang and Bomsori Kim.
Sitting on the jury are: Yuzuko Horigome (Chairman), Gidon Kremer, Masafumi Hori, Boris Belkin, Olivier Charlier, Rodney Friend, Tomoko Kato, Younguck Kim, Cho-Liang Lin, Saeka Matsuyama, Joel Smirnoff and Isabelle Van Keulen.
The final round takes place from 27-29 June, with a Gala Concert on 30 June.
More information at simc.jp/en