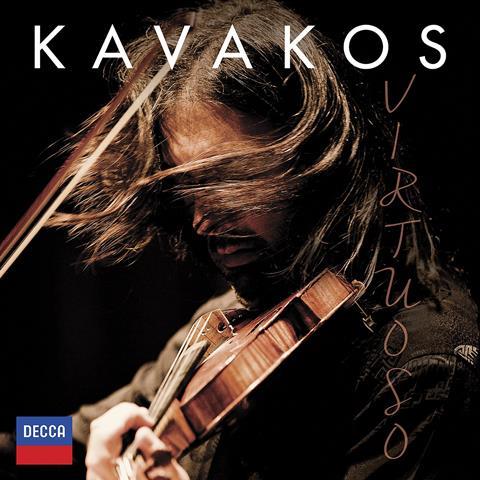 The Strad Issue: July 2016
Description: Kavakos displays his technical prowess in a programme of encore pieces
Musicians: Leonidas Kavakos (violin) Enrico Pace (piano)
Composer: Britten, Dohnányi, Dvorák, Elgar, Falla, Paganini, Sarasate, Strauss, Stravinsky, Tárrega, Tchaikovsky, Wieniawski
Catalogue number: DECCA 478 9377
From its title, one might be forgiven for assuming that this disc is a self-aggrandising statement on behalf of the performer. Given the undeniable prowess of the 1985 International Sibelius Competition winner, this would be reasonable. In truth, the disc offers an eclectic glimpse into the encore piece, ably positioned by Tully Potter's notes. A huge variety of virtuoso fare is here – from those that might be anticipated (such as Sarasate's Caprice basque, which receives a tidy and sculptured rendition with much colour, or Paganini's 'Nel cor più non mi sento' Variations – which soon settles into a dazzling display of violinistic pyrotechnics) to less obvious works, such as Ricci's transcription of Tárrega's Recuerdos de la Alhambra or Britten's Reveille, which has a wonderful sense of space and psychological sophistication, balancing undeniable technical demands. In Elgar's La capricieuse, Kavakos attempts some (albeit slightly hazy) attempts at an appropriately 'Elgarian' performance style with conspicuous expressive portamentos.
These are exciting performances. Only the opening sections of Paganini's fiendish Variations on 'God Save the King' display weakness, with some rather scrappy sound and questionable intonation – otherwise the playing is first-rate, recorded with the clarity and balance you might expect of Decca.
David Milsom