Soulful Spanish–Russian fusion in a highly successful mainstream debut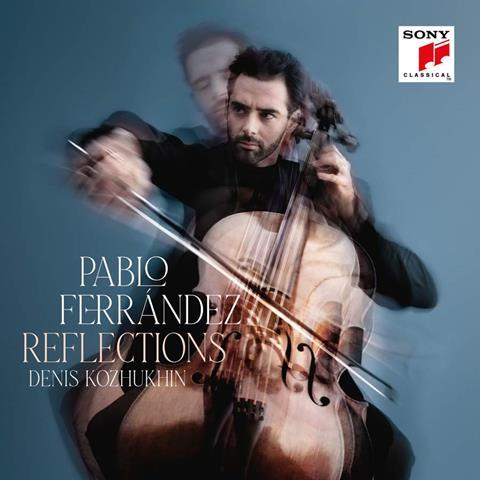 The Strad Issue: June 2021
Description: Soulful Spanish–Russian fusion in a highly successful mainstream debut
Musicians: Pablo Ferrández (cello) Denis Kozhukhin (piano)
Works: Rachmaninoff: Cello Sonata; How Fair This Spot; Élégie (Morceaux de fantaisie op.3 no.1), Melody (12 Romances op.21 no.9). Falla: Nana; Asturiana (from Suite Populaire espagnole). Granados: Orientale (from Danzas Españolas). Casals: Song of the Birds
Catalogue number: SONY CLASSICAL 19439853782
Why the Spanish–Russian pairing in Ferrández's first disc with Sony? As well as mirroring the performers' nationalities, the connection is personal for the Spanish cellist, not long turned 30 – whose formative teacher Natalia Shakhovskaya studied with Mstislav Rostropovich, and whose prize at the 2015 Tchaikovsky Competition has been a career highlight so far.
Rachmaninoff's How Fair This Spot absolutely does hit the spot, opening the disc with a profound sensation of calm and a sureness to the placing of every note, and Élégie caresses the ear with its beautiful, smoothly linked double-stops.
In the Sonata Ferrández wrenches the passion from every line. His well-observed and punchy articulation invigorates the Allegro scherzando – although playing the octave Gs and Fs practically col legno is a departure – and he puts heart and soul and a wonderfully full tone into the Andante. In some fortissimo passages it feels as if the full force of Ferrández's 1696 'Lord Aylesford' Stradivari cello is denied us, in spite of a generally well-balanced and warm sound.
The Spanish tracks, all roughly contemporaneous with Rachmaninoff's, are vividly portrayed – the brooding cello line of Falla's Nana with its melismatic phrase ends feels beautifully free, while in Asturiana, the cello's soulful glissandos over the guitar-like, strumming accompaniment are soulful.
JANET BANKS