The musician, who has pulled out of a number of concerts this year, was due to perform on Saturday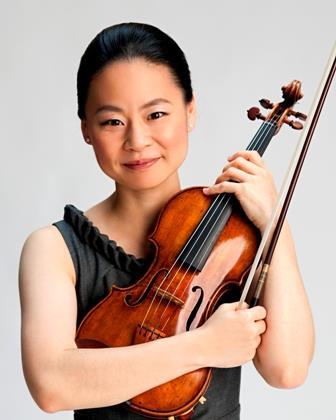 Midori has cancelled her forthcoming performance of Korngold's Violin Concerto with the Erie Chamber Orchestra in the US. The Japanese violinist, who performed the work to great acclaim with the Lincoln Symphony Orchestra at the beginning of this month, was due to appear in Erie, Pennsylvania on Saturday 21 November and will be replaced by Michael Ludwig in the same work.
Midori has cancelled a number of performances this year on the advice of her doctor – including a tour of Germany and appearances at the London Symphony Orchestra's International Violin Festival in April, US concerto performances in Rochester and Detroit in May, and further US and German concerts in July, August and October.
According to her website, Midori, who in October released a new recording of Bach's complete Sonatas and Partitas for Solo Violin on Onyx, will perform Mendelssohn's Violin Concerto with the Westdeutsche Sinfonia in three performances in Germany and Austria on 26, 27 and 30 November 2015.