The New Zealand musician has won both the String section and the overall award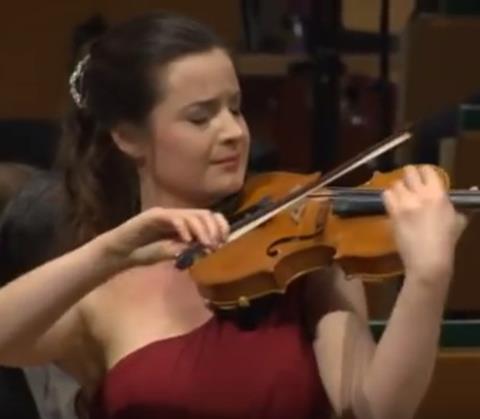 Amalia Hall has been named the overall winner at the Tunbridge Wells International Young Concert Artists Competition, held during the 2016 Mayfield Festival of Music and the Arts in the UK. The New Zealand-born violinist, who also won the String section, receives cash prizes of £2,500, and concert opportunities with the South Bank Sinfonia, and at St Martin in the Fields, London.
27-year-old Hall, who has won numerous competition prizes, was the sixth placed finalist at the 2015 Joseph Joachim International Violin Competition Hannover. She is a graduate of the Curtis Institute in Philadelphia where she studied with Pamela Frank and Josph Silverstein.
Open to international competitors aged between 16 and 27, the biennial Tunbridge Wells competition takes place over three live recital rounds in Wind, Piano and String disciplines, after which section winners and an overall winner are named. This year's Wind section was won by flautist Matthew Higham and the Piano section by Dominic Degavino.
The 2016 panel of six judges included cellist Raphael Wallfisch, violinist Philippe Graffin, flautist William Bennett, clarinettist Andrew Marriner and pianists Christopher Elton and Cristina Ortiz.
Watch: Amalia Hall performs at the 2015 Joseph Joachim International Violin Competition Hannover