The Violin Society of America issued an alert on its Facebook page this week about three men targeting the Roswell area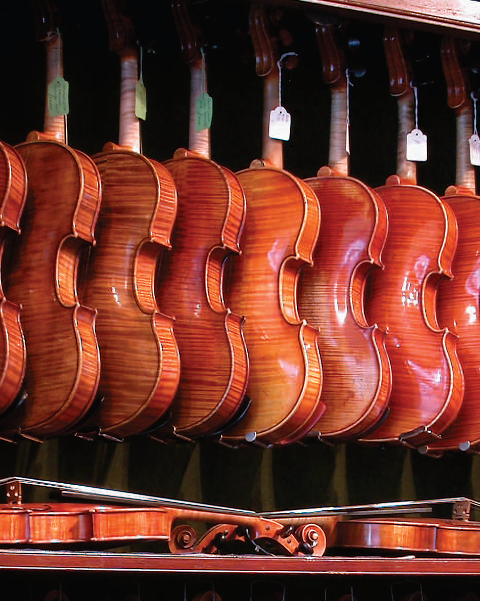 Several men involved in a violin theft ring operating in Roswell, Georgia have been arrested by Georgia police, according to the Violin Society of America. The society was first notified of the operation by John Montgomery of Montgomery Violins, who said the criminals had targeted Atlanta Violins and Ronald Sachs Violins and then attempted to sell them at other shops, moving the stolen instruments between the Atlanta area, Nashville and Raleigh.
One of the men was arrested in Alfaro Violins in Decatur, Georgia on June 9, but two other men remained at large until yesterday, according to Bill McClain of Atlanta Violins, when one of the culprits entered his shop asking if he might 'donate' some cases for a 'children's orchestra'.
'He was not arrested, but was followed when he left our shop and later arrested [along with his accomplice],' McClain wrote on the VSA's Facebook page. 'In addition to our violins, a Landolfi violin from Ronald Sachs Violins was recovered, along with many horns, woodwinds, etc.
'We have the highest regard for the Roswell, Georgia police department and Detective David Farabaugh, who worked tirelessly for 30 hours straight on this case. Thanks also to John Montgomery for realising the instruments were not what they were presented as, and searching the internet until he found them listed on our website. Thanks also to all who contacted us about this theft. It is only in times like this that we realise that we are a community. Bill McClain, owner, Atlanta Violins'
Subscribe to The Strad or download our digital edition as part of a 30-day free trial. To purchase single issues click here.