House break-in results in theft of violin and viola in a Parisian suburb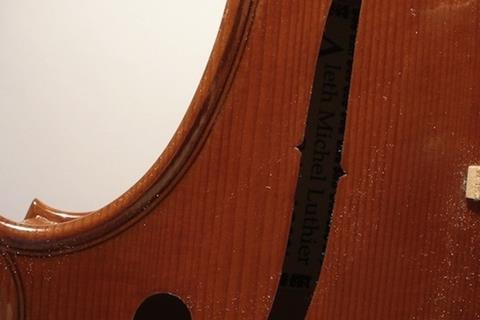 A luthier has suffered the theft of two instruments in a housebreak-in at Gif-sur-Yvette, a south-western suburb of Paris.
Aleth Michel, who has a business in Bristol, lost a violin and viola in the burglary over the weekend. The viola has a label 'Aleth Michel Luthier made in Bristol 1999' and is modelled on a Pietro G Mantegazza 1793. It was stored in a black Chinese Trapezoidal Box (with a dark blue interior and cover for the instrument) also containing two viola bows - one signed Gilles Chancereul.
The violin has a LOUIS GUERSAN 1747 label and dark brown-red varnish. It comes with two bows.
Please contact Aleth on Facebook if you have any information.