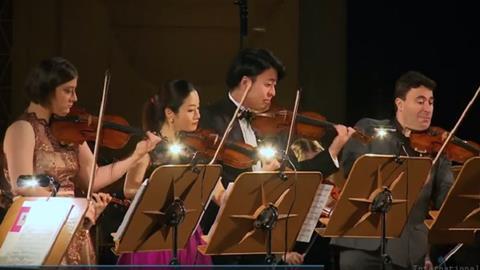 Maxim Vengerov performs Vivaldi's Concerto for Four Violins in B minor with the first, second and third prize winners of the 15th International Henryk Wieniawski Violin Competition, held in October 2016.
Performing with Vengerov are first prize winner Veriko Tchumburidze, second prize winner Bomsori Kim and third prize winner Seiji Okamoto, alongside the St Petersburg State Symphony Orchestra conducted by Piotr Sulkowski.
The concert took place on 8 November 2016 at the Grand Philharmonic Hall in St Petersburg.
Read: Veriko Tchumburidze wins International Wieniawski Violin Competition 2016