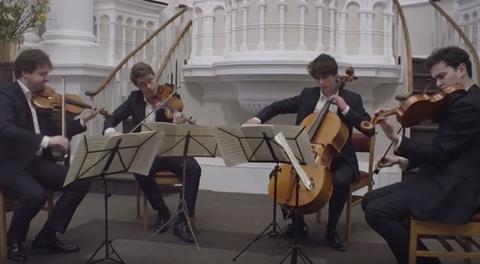 The Ruisi Quartet performs Jean-Baptiste Vuillaume's celebrated 'Evangelists' Quartet of instruments.
Constructed from matching wood in 1863 and based on Stradivari models, the instruments have remained together as a group, held in private European collections since about 1970, and sold through Ingles and Hayday to an Asian collector in March 2016 for £960,000. Each has a carved tailpiece, depicting one of the Evangelists: Matthew, Mark, Luke and John.
John Dilworth examines the mysteries behind the quartet of instruments in The Strad's February 2017 issue, out now – download on desktop computer or through The Strad App.