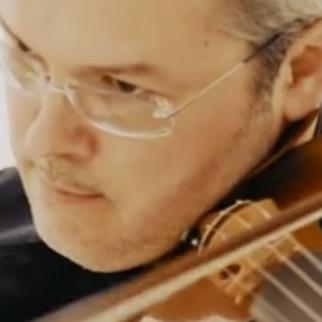 You may enjoy playing the violin, but you will never adore it until you find an instrument that captures your heart'
Vadim Repin talks about finding his perfect violin - and that special quality found in Stradivari and Guarneri 'del Gesù' instruments.
The interview was filmed as an accompaniment to Christie's 'Art of Music' exhibition of instruments for private sale in Shanghai and Hong Kong, taking place from 14 October to 29 November.
Sponsored by Steinway & Sons, the exhibition will be accompanied by lectures, art forums and recitals, tracing the history of violin making throughout the 17th and 18th centuries, and placing the achievements of Stradivari and Guarneri with a broader cultural context.
Art of Music: Virtuoso violinist Vadim Repin on his passion for the perfect instrument from Christie's on Vimeo.
Watch Vadim Repin perform on all seven Stradivari and Guarneri violins in the 'Art of Music' exhibition - collectively worth many millions.