In the run-up to the Guildhall School's first chamber music festival, cello professor Ursula Smith reflects on the mutual benefits of its unique approach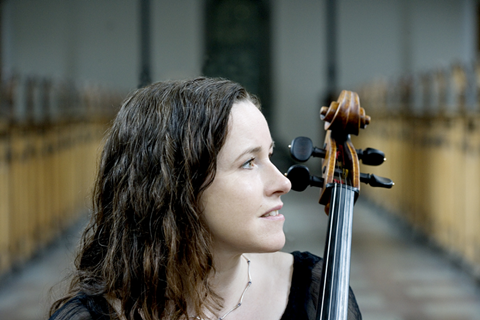 Ten days to go before the start of our inaugural chamber music festival at the Guildhall School of Music & Drama. It has already been heartening to see how many seasoned professionals from our staff are willing to give their time and energy so freely in collaborations with students.
Most groups in the student/staff combinations have now begun the rehearsal process. We have tried to make a compromise between the real world, where at many festivals you have a very brief rehearsal period before concerts and the more cloistered atmosphere of a music conservatory, where student groups often spend a whole semester preparing a single work.
For me it is refreshing to see students' instinctive reactions to pieces that they are often encountering for the very first time. My reactions to certain repertoire have different concert and professional encounters almost embedded into the score, so it is wonderful to have this injection of freshness and new energy from my younger colleagues.
Of course, you have to navigate the boundaries of gaps in experience, but the learning process is enhanced in my opinion by the directness of playing alongside each other. Certain things can be clarified simply by osmosis. The physical gestures of playing can sometimes make things simpler and clearer than words. We have taken a lot of care to match repertoire to different individual students, so that the students feel stretched but not overwhelmed.
In the festival, we will have both student groups, who have rehearsed long term over the course of the academic year and student/ staff collaborations, rehearsing and playing, in the shorter term close to the festival.
Postgrad viola fellow Henrietta Hill says: 'The piano quartet in which I'm involved is playing Brahms' Piano Quartet in G minor on Sunday 8 July at noon, and has been mentored and coached by faculty members who include Richard Lester and Krysia Osostowicz over the year. It is amazing (and a bit daunting!) for me to then be given an opportunity to play with both of them for Fauré's Piano Quartet No.2 in G minor the day before.
'What I love about chamber music, is that you are always learning from your colleagues. Rehearsing with Richard and Krysia who are musicians I really look up to, has really stretched me. They have really lived and explored this music to its fullest extent, and I feel incredibly lucky to be a part of the group and to learn from them. I'm really looking forward to our next rehearsal!'
Postgraduate violinist Ionel Manciu is also enthusiastic about the insights gained by switching from a coaching environment to playing side-by-side:
'The directness of hearing vast experience right next to you, and all the tiny details of playing that make a performance work from the inside, gives an immediate boost to your playing and understanding.
'Also the energy they generate on stage and what you hear up close, is something you cannot fully understand from a distance as an audience member.'
I think this quote sums up the value of these collaborations: an experience which cannot be duplicated in coaching sessions. We hope this festival will become a regular part of our academic year, and attract chamber music enthusiasts from far and wide. We have lectures (on style in Brahms), masterclasses with, among others, David Waterman of the Endellion Quartet (Sunday 8 July) and a wide range of concerts on all days. Many events are free and we hope that the broad range of activities will in turn attract a broader audience base.
Ursula Smith is cello professor and senior tutor in chamber music at the Guildhall School of Music & Drama
The conservatoire's inaugural Chamber Music Festival takes place 6-8 July in Silk Street and Milton Court. Full details and tickets here: https://bit.ly/2tsr5BC