Catering to all levels from beginner to advanced with céilís and concerts organised throughout, Brendan O'Gara shares why Donegal Fiddle School has kept him coming back since 2009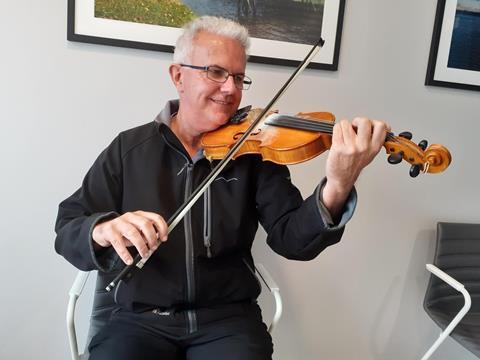 Read more student and player experiences in our Education Hub
I have attended the Donegal Fiddle School since 2009, and it's always an interesting learning experience and great social occasion. I have known about the fiddle school for a while, with my father being from the area, and my wife attending in the early 90s. Glencolmcille is a beautiful setting and the atmosphere among tutors and participants is extremely relaxed and informal. Weather permitting, we sometimes have classes outdoors! The tutors are very approachable and friendly.
The school consists of ten classes, each catering to different levels, from beginner to advanced. You audition on the first day, and players are then streamed into the appropriate class, although it is possible to change if necessary. Depending on level, the group classes range from about six to twelve people. The classes focus on learning Donegal fiddle tunes by ear and improving your technique, although some tutors also provide notation for the music. I feel I have definitely improved and continue to do so because of these classes, both in terms of technique and ability to learn by ear. There is a very casual atmosphere, with people staying in a mix of hostels, B&Bs, pubs and private houses.
We are also offered dance classes and talks about music, and concerts and céilís are organised for everyone to attend. Tutors play with us in casual sessions after classes until late at night. The sessions are very inclusive and diverse; you could be a beginner and sit next to a tutor. I would recommend the school to anyone keen on learning the fiddle, whatever level you are at. It's truly a unique experience. At the end of the week your playing will have improved, you'll have made many friends and had a very sociable few days. It's hard to beat!