Cellist Wolfgang Emanuel Schmidt discusses how to produce a true legato and varied tone colours appropriate to this tempestuous work. From February 2016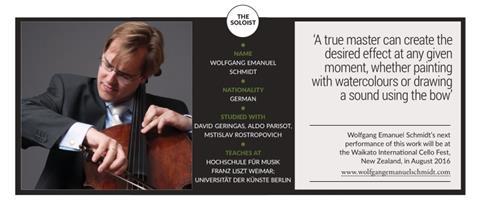 In 1849 Robert Schumann composed four cycles of small character pieces: the Romanzen for oboe and piano; the Fantasiestücke for clarinet and piano; the Stücke im Volkston for cello; and the Adagio and Allegro for French horn and piano. This last piece was originally named Romanze and Allegro, but Schumann later changed it to Adagio and Allegro, producing an alternative version for cello and piano – just as he did with the Fantasiestücke for clarinet. Clara Schumann premiered the new work with the horn player Julius Schlitterlau, writing subsequently in her diary: 'The piece is splendid, fresh and passionate, just as I like it!' Even Schumann said he had 'had fun with it'.
Schumann is one of my favourite composers for the cello. His Cello Concerto in particular is a masterpiece: it is a milestone in the development of the cello as a Romantic solo instrument and it remains one of the great challenges for all cellists, technically, intellectually and emotionally. The Adagio and Allegro is also a wonderful work, marked by extreme mood changes and intense dialogue between the cello and the piano. It is true chamber music.
Interpretation
The French horn is a majestic instrument with a noble, proud, rich and resonant sound. Some phrases suit the instrument perfectly and we need to emulate that sound quality on the cello, even when playing the faster notes of the Allegro. It is also important to understand that much of Schumann's music is based on two contrasting fictional characters he used to represent the 'mild' and the 'wild': Eusebius and Florestan. Marie C. Miller writes, in her book Eusebius and Florestan: The Duality of Robert Schumann, Composer and Music Critic: 'Eusebius was the lyrical, the quiet introspective, Florestan the more flamboyant, impetuous personality. Florestan, the truer Romantic of the pair, often displayed a mercurial state of mind and quickly changing personalities.' These two characters mirror Schumann's own: oversensitive, emotionally unbalanced, torn between extremes and changing quickly from overwhelmingly bright, cheerful moments to doubting, hesitating and depressive phases. Indeed, a few years after composing the Adagio and Allegro Schumann attempted suicide and was committed to a mental institution.
When playing this piece it is vital to have emotional flexibility in your sound by using different colours, while always working within the musical structure.
Developing tone colour
Achieving appropriate variations in colour is one of the main challenges in this piece – especially in the more lyrical sections. We have to vary our vibrato, bow speed, bow pressure, contact point, dynamics, fingerings and phrasings, like painters who create different shades by combining a few basic colours. A true master can choose a colour to create the desired effect at any given moment, whether painting with watercolours or drawing a sound using the bow.
I recommend warming up with colour exercises every day. Below are some basic vibrato exercises to help, although you can expand on the idea in any way you wish.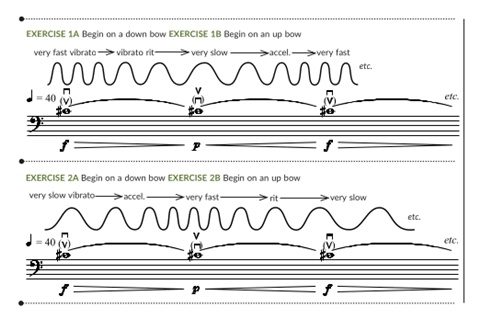 Achieving a true legato
Another challenge, especially in the legatissimo Adagio, is to create a 'perfect' legato. Schumann's slurs should be seen as phrasing marks rather than bowings. You can change bow more frequently if you need to, as long as the audience can't hear it!
A common mistake is to shorten or stop vibrato too early on the note before a shift. I remind my students to keep their vibrato and bow moving until the actual shift takes place, in order to preserve the musical intensity of the line.
Recordings
I rarely listen to recordings: I prefer to stay musically independent. Nevertheless I have always admired those of my teachers, David Geringas and Mstislav Rostropovich (see below). I love the flexibility of Geringas's sound, the richness of his tone, his phrasing and his whole approach. Rostropovich's playing is intense and truly moving.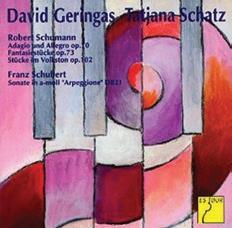 Schumann Adagio and Allegro op.70
David Geringas (cello) Tatjana Schatz (piano)
ES-DUR ES 2018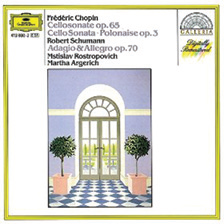 Schumann Adagio and Allegro op.70
Mstislav Rostropovich (cello) Martha Argerich (piano)
DEUTSCHE GRAMMOPHON 0289 419 8602 3 (3 CDS)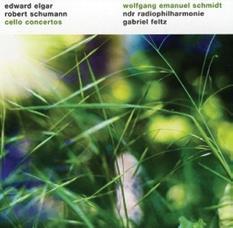 Schumann Cello Concerto
Wolfgang Emanuel
Schmidt (cello) NDR Radiophilharmonie/Gabriel Feltz
SONY CLASSICAL 88697499612
Key to symbols for sheet music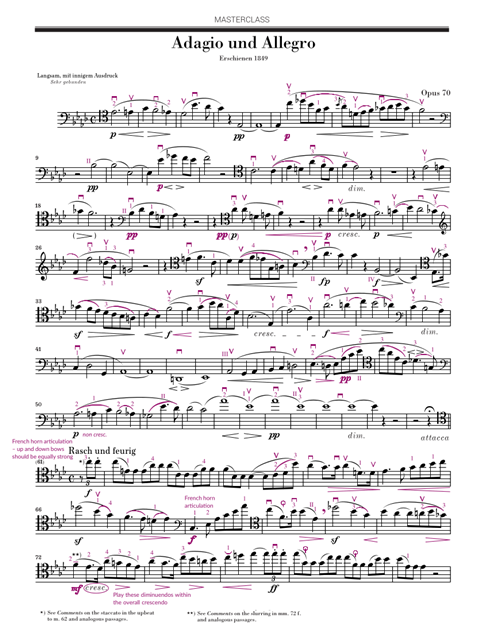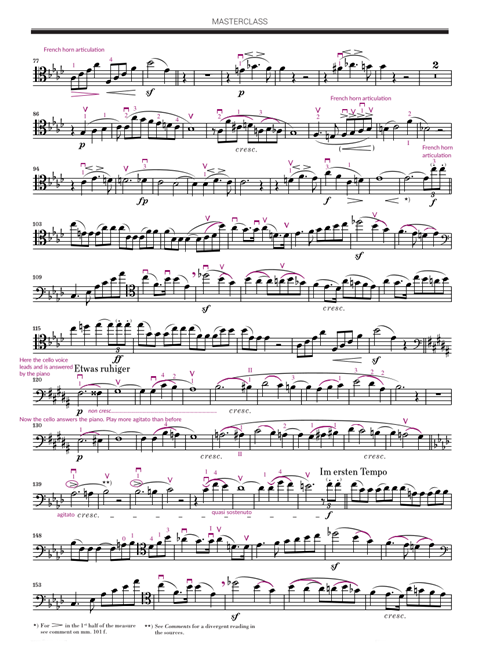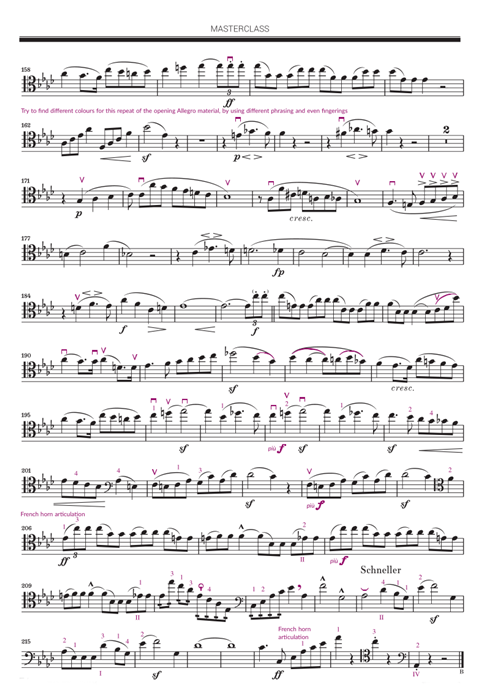 Read: Masterclass: The Swan by Saint-Saëns
Read: Masterclass: A lesson in performing short pieces by Wolfgang Emanuel Schmidt
Read: Joy, warmth and humour: Natalie Clein on Haydn Cello Concerto in D major