Stephen Bryant, concertmaster of the BBC Symphony Orchestra, considers the difficulties facing string players when it comes to finding an affordable instrument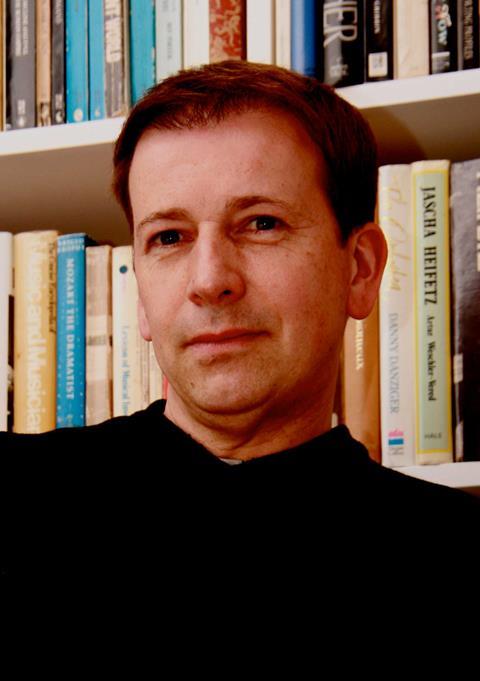 It's not just house prices in London that are soaring out of control – it's also the cost of stringed instruments. Last year, the 'Vieuxtemps' Guarneri 'del Gesù' violin of 1741 was sold for more than £9.8 million, making it the most expensive violin in the world. How can a violinist starting out in the profession on a modest salary ever dream of affording a decent violin at these inflated prices?

A sizeable annual increase in the value of a 'super' violin makes it a very appealing option for a company or a billionaire as a secure investment opportunity, while interest rates on bank savings remain ridiculously low. As astute financiers have realised, the price of a historic stringed instrument has rocketed over the past decade, making it even more impossible for violinists and cellists to enter the market. More and more of these priceless instruments now lie in the hands of investors rather than musicians. Finding the right instrument has never been more of a challenge – and unsurprisingly, banks are not jumping in to offer six-figure loans to freelancers with irregular incomes.

As a student I discovered what happens to these violins bought as investments, when I was invited by a wealthy collector to try his instruments. In the basement of a Mayfair mansion I entered a walk-in security vault and was greeted by an exceptionally valuable array of instruments, including a Strad, Guarneri and Amati. The instruments were amazing to play. The Strad seemed to vibrate on its own and the Guarneri just screamed when I played the E string, it was so powerful. After I had played them for 15 minutes, the violins were returned to the safe for the next rare outing. At least with an expensive painting you can hang it on a wall in your house to admire it and share it with your friends, but a violin in a safe remains unheard and 'mute'.

Before I became concertmaster of the BBC Symphony Orchestra in 1994, I was playing a Santo Serafin, on loan from my previous orchestra. The day I resigned, I had to give the violin back. Thankfully I had the good fortune to meet Nigel Brown, founder of the Stradivari Trust, who helped me to purchase an 1831 Pressenda, now worth £320,000. Nigel set up a long-term trust for me, backed by a syndicate of investors who were not motivated solely by financial considerations but wanted to help a musician – in this case, me. Over a period of 15 years, this enabled me to buy back the instrument off the trust, as and when I could. There was no way that I could have afforded to do this with a loan from the bank: the payments would have been so punitive with the rate of interest.

This Pressenda – only the third instrument I tried at the dealer's – has a distinct personality of its own. When I put bow to string, it seems like the violin is talking and there are all sorts of possibilities to make it speak even more. I know I am one of the lucky few. I see a lot of young musicians who have decided to stick with a standard instrument, rather than invest in a new one because they can't afford it. As a teacher, it is frustrating to observe.

At the other end of the spectrum, a schoolchild starting to learn a stringed instrument will need parents with resources. Not only is there the cost of weekly lessons, but a basic violin costs around £200. Fortunately there are music charities, such as London Music Masters (LMM), that are helping to fill the gap in government provision, to enable every child in three inner-city primary schools in London to learn an instrument – loaning the violins (aided by LMM's Lost & Sound campaign) and providing two hours of tuition a week.

With the power to enrich lives, music and the arts have a crucial role in our society, so it is important that young people have the opportunity to express themselves creatively. Giving a child an instrument is a vital first step. But it's just as important that the 'super violins' stay in the hands of musicians, and not become a commodity to be seen and not heard.

Stephen Bryant will be taking part in a panel discussion on the subject: 'Is there a moral obligation to make string instruments available to all?' taking place at 4pm on 24 March at the Lansdowne Club in Mayfair, London. The talk will be at the Amati Exhibition, in advance of Amati's next online auction.
Subscribe to The Strad or download our digital edition as part of a 30-day free trial. To purchase back issues click here.