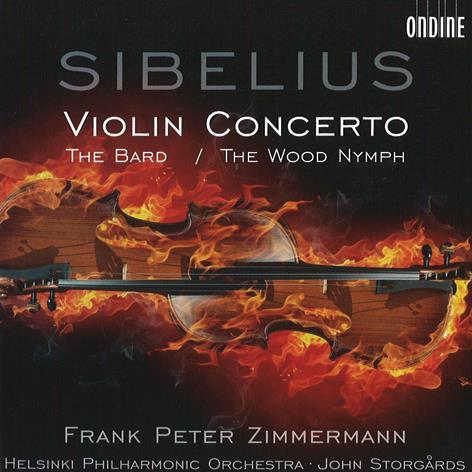 The Strad Issue: January 2010
Musicians: Frank Peter Zimmermann (violin) Helsinki Philharmonic Orchestra/John StorgŠrds
Composer: Sibelius
This label already has an excellent Sibelius Concerto with this orchestra, but Frank Peter Zimmermann's fine reading is very different: he knocks three minutes off Pekka Kuusisto's timing and, because he is set in more of a concert-hall ambience, you need to turn the volume up to equal Kuusisto's impact.
Zimmermann holds back on his vibrato at the opening and there is a slight lack of forward momentum until the big tutti, where considerable power is built up. The solo viola is not too spotlighted. Zimmermann indulges in a certain amount of fashionable tone-squeezing but plays the cadenza very well.
He avoids being too fulsome in the Adagio but still squeezes a little – compare Kuusisto and the incomparable Ignatius (Symposium), both immaculate in legato. Zimmermann's finale is on the fast side at crotchet=116 (matching Sibelius's second thoughts) but he achieves nice rhythmic lift.
Two tone poems, the concise Bard and the sprawling early Wood Nymph, add to a well-recorded disc's desirability.



TULLY POTTER