Seductive phrasing and scintillating technique in an inspired recital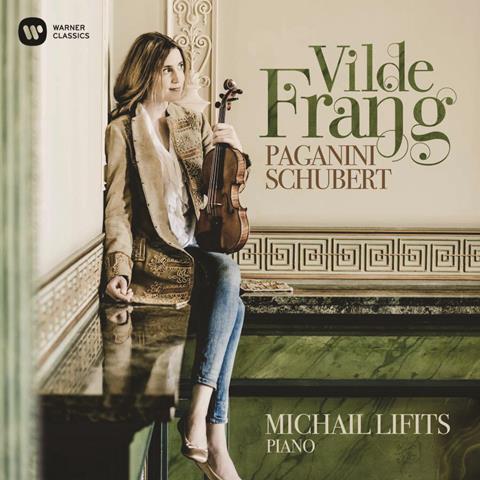 THE STRAD RECOMMENDS
The Strad Issue: March 2020
Description: Seductive phrasing and scintillating technique in an inspired recital
Musicians: Vilde Frang (violin) Michail Lifits (piano)
Works:: Paganini: Introduction and Variations on 'Nel cor più non mi sento'; I Palpiti op.13; Cantabile D major op.1. Schubert: Fantasie in C major for violin and piano D934; Rondo brillant in B minor D895. Liszt: Soirées de Vienne: Valse- Caprice no.6 (after Schubert) D427. Ernst: Der Erlkönig: Grand Caprice op.26
Catalogue Number: WARNER CLASSICS 9029541936
On disc, Vilde Frang has never quite recaptured the elusive magic of her debut album – a sensational coupling of the Sibelius and Prokofiev's First Concerto, which remains one of the finest concerto recordings of the 21st century. Until now, that is. Taking her lead from the arias on which Paganini's 'Nel cor più non mi sento' (Paisello) and 'I palpiti' (Rossini) variations are based, Frang retains her tonal composure whatever the technical pressures involved, emphasising the music's lyrical side at every turn.
As a result, one becomes so seduced by her intuitive shaping of the Italian's indelible phrases that the pyrotechnical stratospherics appear to grow naturally out of the music's bel canto core, rather than becoming an end in themselves.
Much the same can be said of David's Oistrakh's arrangement of the Schubert–Liszt A minor Soirée de Vienne and Ernst's rip-roaring solo Grand Caprice on Schubert's Der Erlkönig. Yet no matter how scintillating Frang's seemingly effortless negotiation of each piece's physical chicanery, it is when the note-count relaxes in Paganini's Cantabile and Schubert's B minor Rondo brillant and C major Fantasie – both, admittedly, not without their moments of swashbuckling derring-do – that her purely musical instincts go into overdrive.
Michail Lifits proves the ideal partner, matching Frang's inspired moments of fantasy with playing of rapt intensity, captured in alluring sound of sparkling detail.
JULIAN HAYLOCK